Discussion Starter
·
#1
·
Had a sleepless night last night and ended up internet surfing (as you do).
I found the most amazing website. Only go there if you have a couple of hours to spare though...you will probably want to stay there for at least that long!
The site is based around a collection of people spread across the UK who do the strangest thing...they get up out of their beds in the middle of the night, dress in warm gear, grab expensive photographic equipment and go to "forbidden places".
Places you never even knew existed in your city. Old air-raid shelters, long forgotten cinemas and ballrooms, ancient crumbing asylums, nightclubs where the dancing stopped many moons ago. And they take photographs of their adventures.
Or should I say, breathtakingly beautiful photographs of their adventures!
I am hooked!
Here's the link to the website:
UK Urban Exploration Forums
I thought it might be interesting if you can find a place you know that they have explored and post a link to it.
Here's one from my neck of the woods:
Royal Insurance Building, Liverpool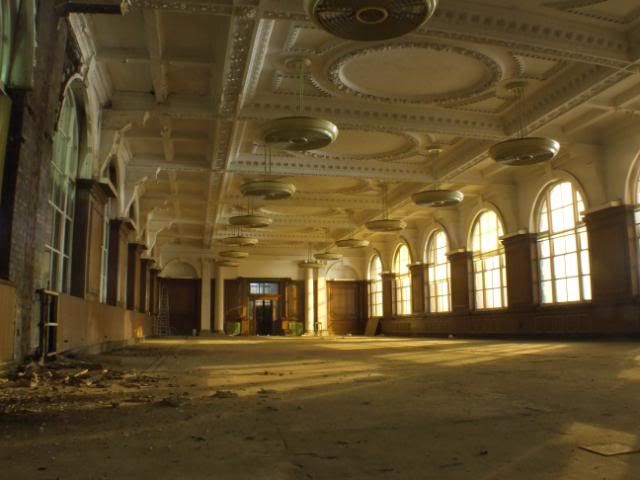 Archived Report - Royal Insurance Building-Liverpool-28/9/07 - UK Urban Exploration Forums
Isn't it astounding that these guys not only get access to these places, but they all take such amazing photographs?
What will you find?