Discussion Starter
·
#1
·
Tabs: "Hmm I'm don't mind the big one with the half and half face I'll just sit here and stare at him"

Branston: "Oooer I'm not 100% sure about the small one but I'd like to be her friend"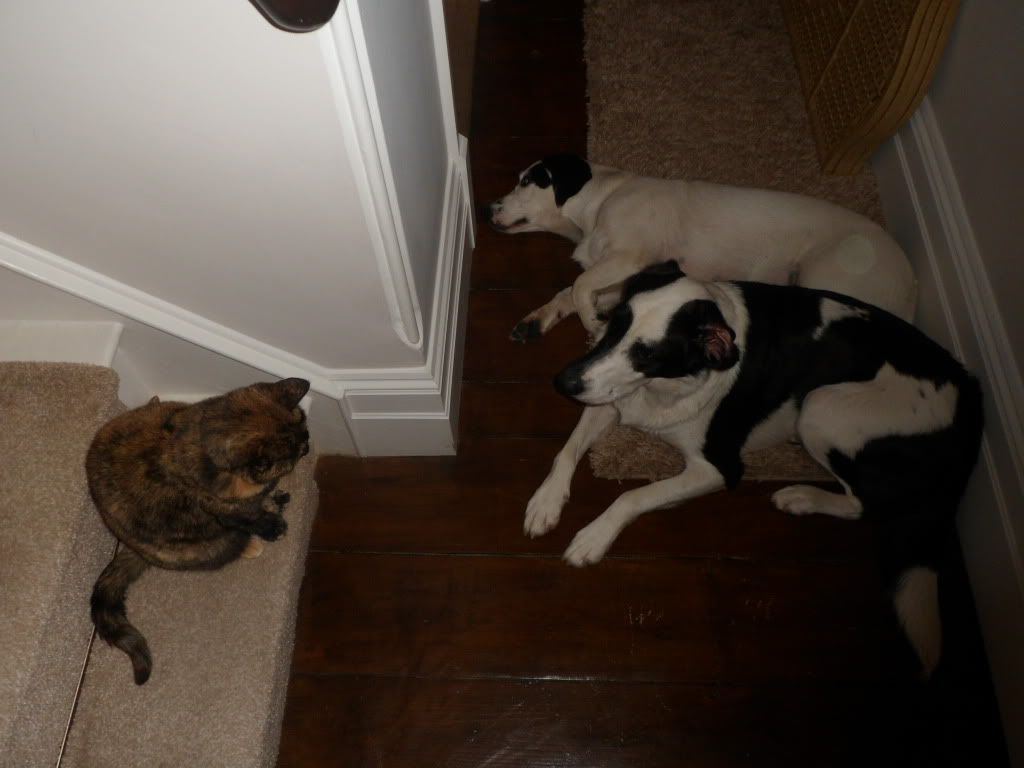 Tabs: " As long as the white one stays asleep I think I could be friends with this big one"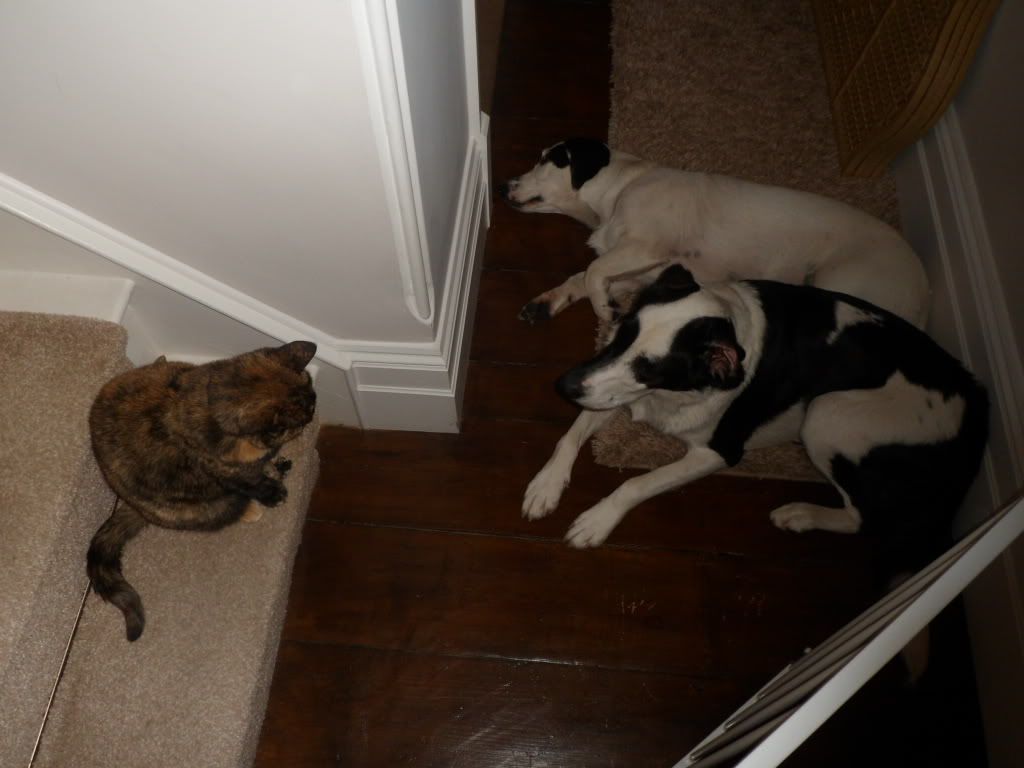 Tabs: "uh oh the white one's waking up"




Lily: "oooh ooooh ooooh ooooh it's the small furry one!! I love her!! oooh oooh oooh, she's really close!! oohhh ooooh I'll go and give her a kiss"

Branston: "Uh oh this is gonna end in tears, I'm backing away from the small furry one with sharp feet"

Tabs: "Don't you dare come one step close you crazy white thing!"




Tabs: "Look human, I DON'T like the crazy white one - tell her to get away from me now"

Lily: "But but but I loooove you please be my friend!"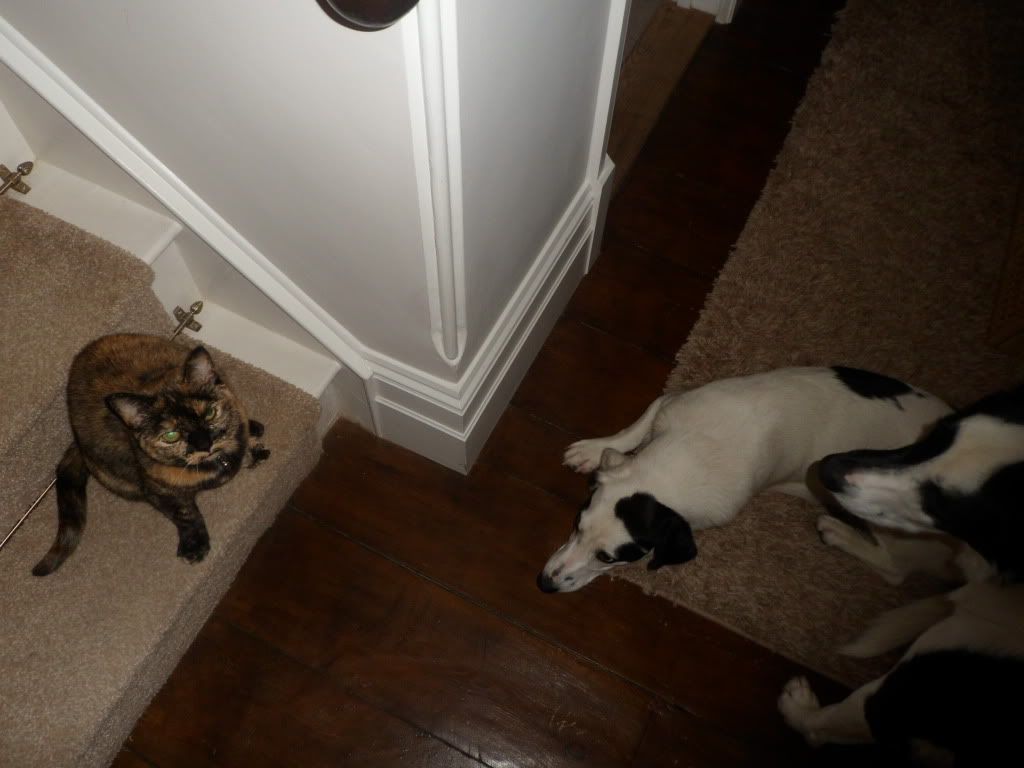 Tabs: " I SAID GO AWAY!!!"

Lily: "Awww, I you SURE you don't want to play?"

Branston: " Oh well done Lily, you've done it again, I'm outta here!