Discussion Starter
·
#1
·
I wasn't sure where to put this, so here will do
I came in from work today, and noticed Arrow has a little mark under his eye. I am sure it wasn't like that first thing this morning, however, I took them out for there walk and then I was rushing to get to work. I had Paddy out on the walk, so I had to bring him round here while I got ready and then drop him off at his house on the way to work. I left him and Arrow in the garden together while I got changed, and then watched them from the kitchen window while I ate. They were just having a play, chasing each other etc. Then I literally had to bring Arrow in, and then I was straight out the door to leave.
I don't know what caused the mark... whether it was on the walk, while being with Paddy or if it was Jake while I was at work... However, last week I noticed he had a little bald bit on the other side...
This is the side from today...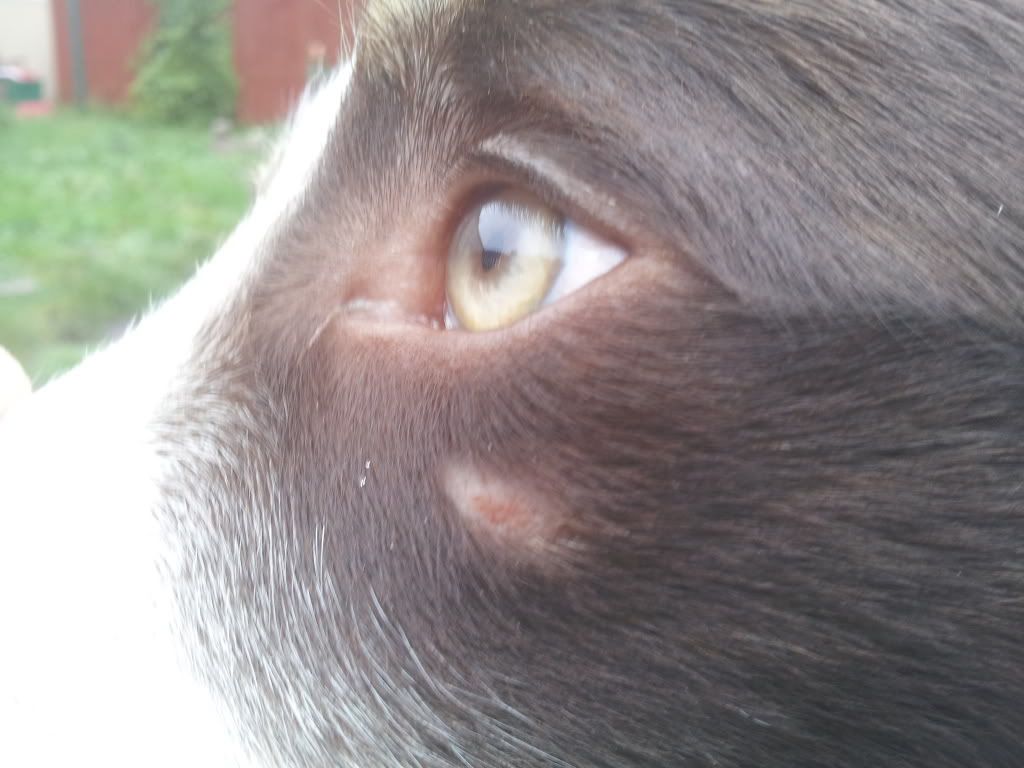 And last week, although this one doesn't look as clear as in the flesh...
Does anyone have any idea what could have caused a mark like that?