Discussion Starter
·
#1
·
I realized, I never posted pictures of the toy poodle I had that now lives with my cousin.
I took him on for a favor of a friend who's nan just coulden't cope with his hyperness and restlessness. He came to me with the name Dougal which for me was a nono, he didn't respond to his name anyway so I changed it to Pep'e.
Things were great but I noticed he started to boss barney about and really thought nothing of it, just that he was trying to show barney he was the top dog. One day i came home to blood on the floor and Barney cowering and a very red faced poodle, I pulled barney out and saw his face was coverd in open wounds. That was that, I knew he was not happy with barney and seeing as I had barney first, I felt he could not stay.
The funniest thing happened, my cousin had been with me for 2 weeks and she and pep'e loved each other and were glued for the whole time my cousin was here. It had only been a day since she had left and she phoned me to say would I please let her have him, she said,"I know you don't want to part from him but I have come home to an empty house and I really don't want to imagine my life without him, please?! I promise you could come see him or whatever, please please pleasseee". I eventually managed to get a word in edgewise and explained what had happened and as you can guess he is now living spoilt by my cousin.
Sadly, my cloud puppy has been made to look like a poodle (no offense to any poodle owners) and she renamed him to Prince, I said it suits him because he acts like one
Here's some photo's;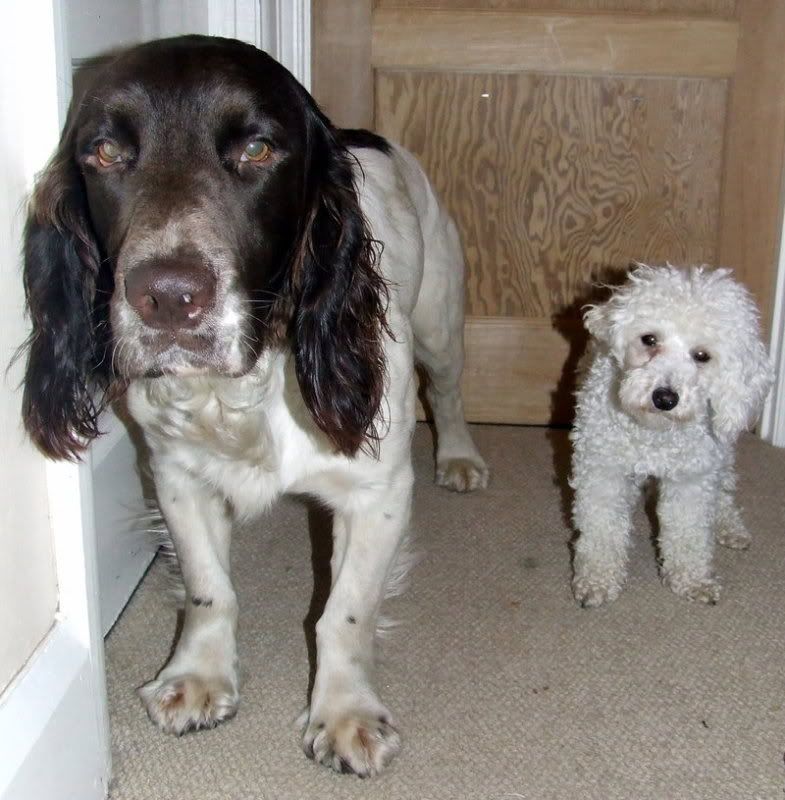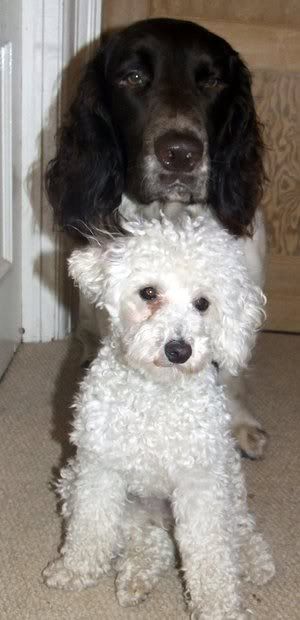 This was taken the day he came to live with me, he had a few mats and weepy eyes, one good thing though he was nueterd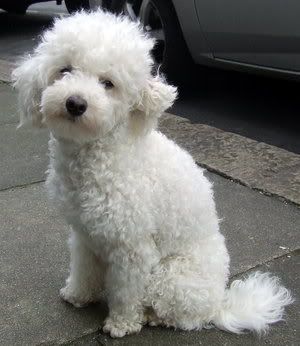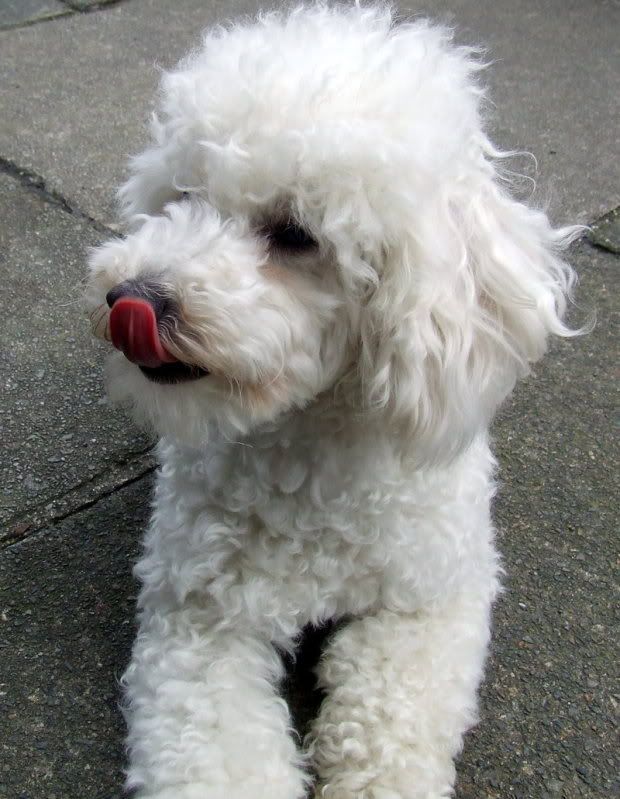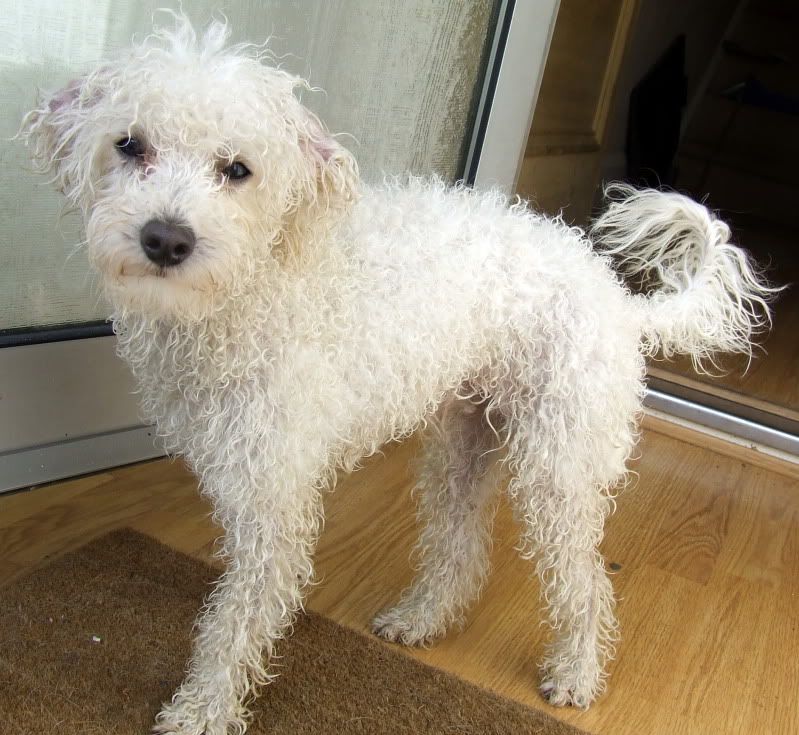 This was about 1-2 weeks before he left, I had him about 3 months.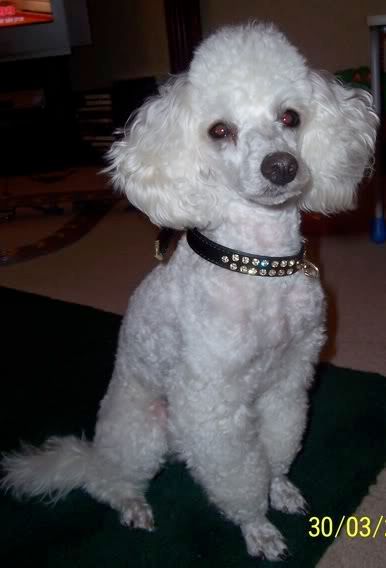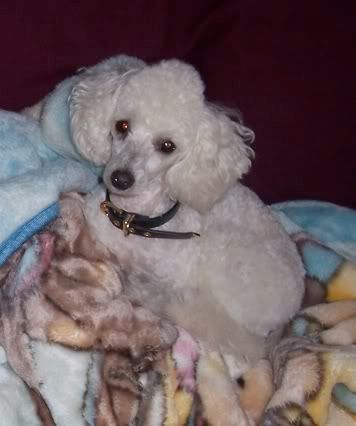 This is him now, well these photo's were taken a while back but he looks the same :001_tt2:
I tease my cousin all the time and tell her she's stolen my cloud and chnaged him to a poodle