·
Master of the Whingey Cat.
Discussion Starter
·
#1
·
I post so many pictures on here, I know, so apologies for posting more
Spooks met the bunnies without the barrier for the first time on Tuesday. It was interesting, as you'll see in the piccies. Enjoy!
(Oh, and he doesn't normally wear a harness anymore, but I was too much of a wuss to let them meet without it the first time- they have since met without the harness...)
So, there was Spooks minding his own business, sniffing the air,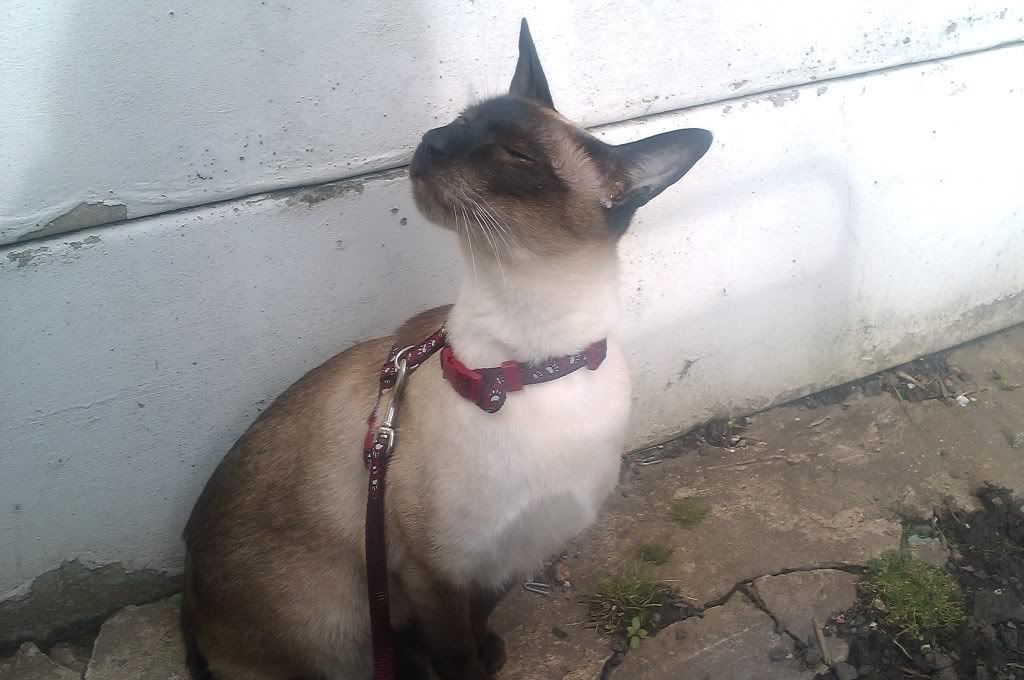 ...and a very strange hoppity cat came along.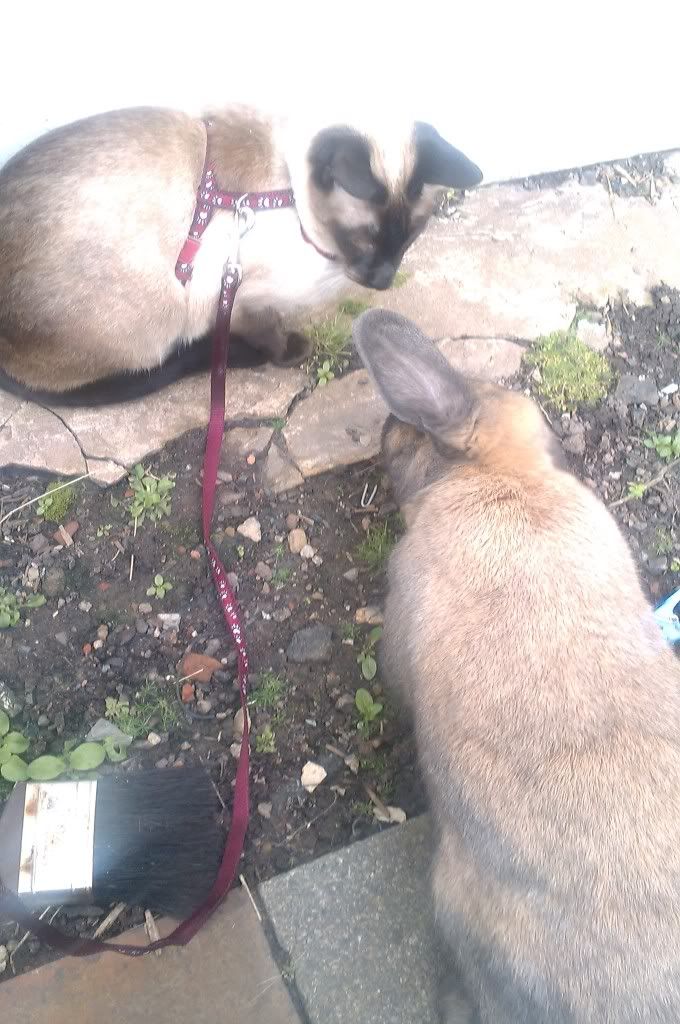 And she was very persistant, following him everywhere, the poor lad!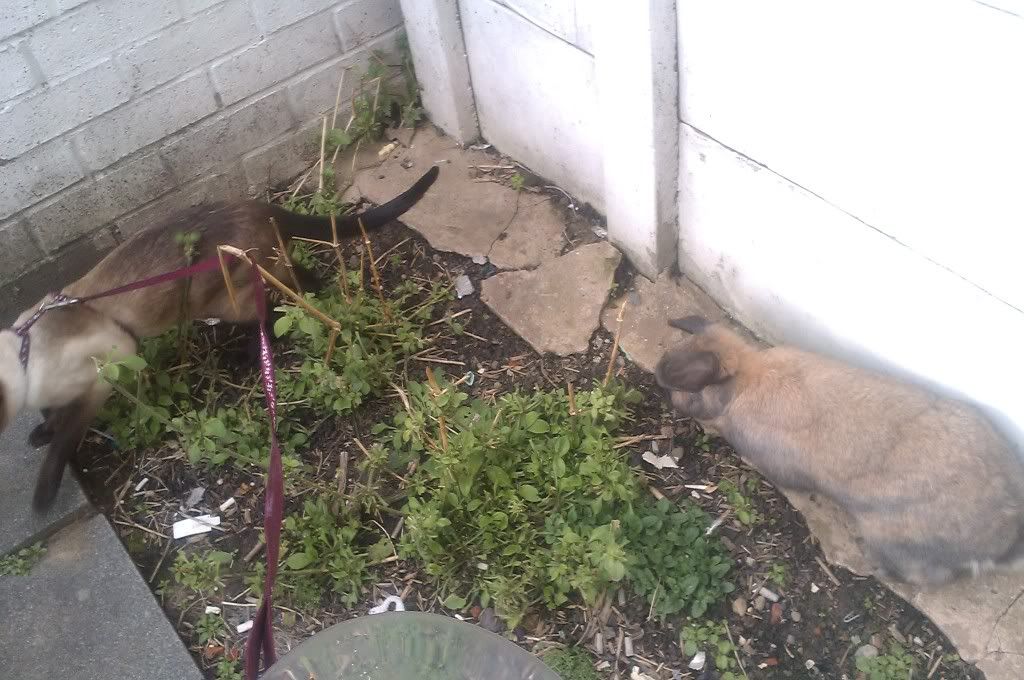 She eventually let him be, and he breathed a sigh of relief. But, much to his surprise, there was another strange hoppity cat.
'Yikes!' said Spooky, and he hid behind the flowerpot.
After composing himself, he realised that there was a new place to explore. The shed that was normally closed was open! He had to go and check it out!
It was an exciting adventure. There were tunnels and cat trees, beds and blankets, and lots of litter trays to see!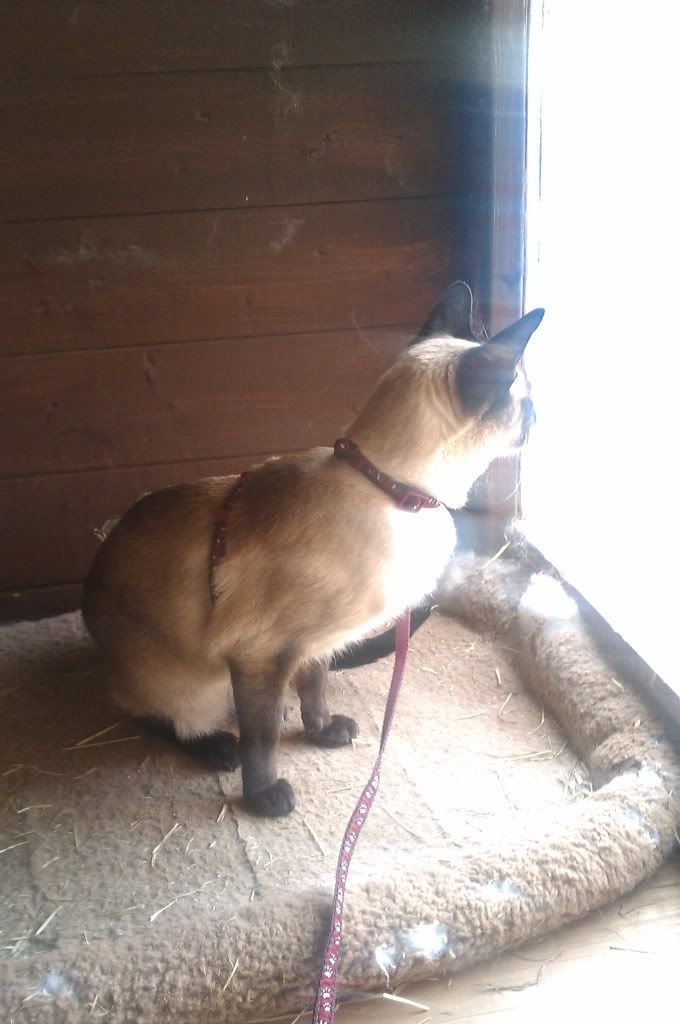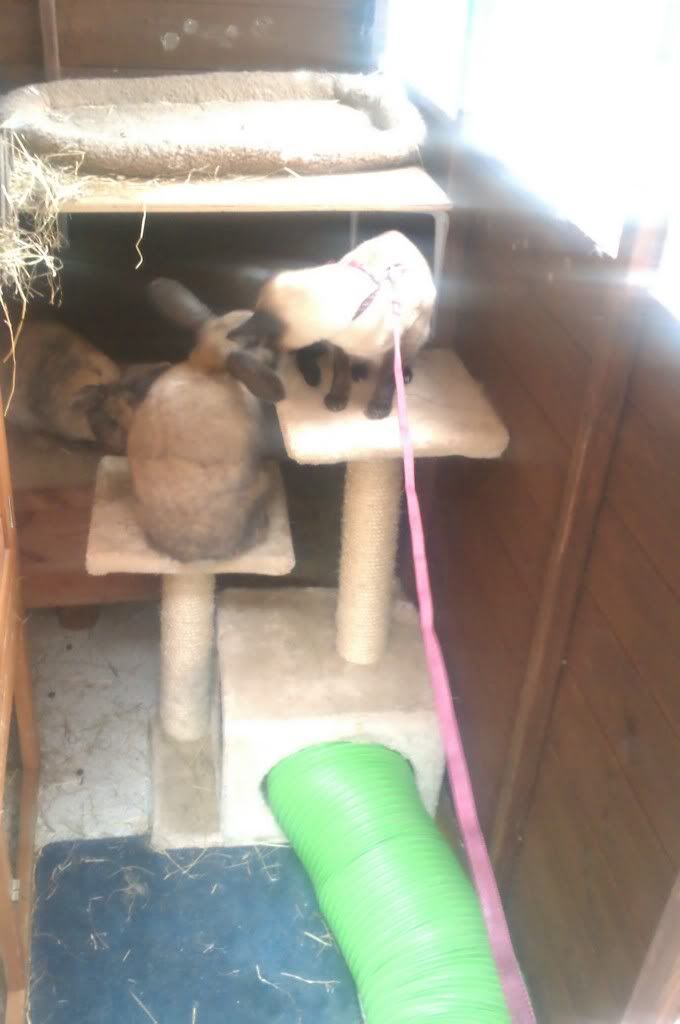 'Ah! I quite like it in here!', he exclaimed, and surveyed his kingdom.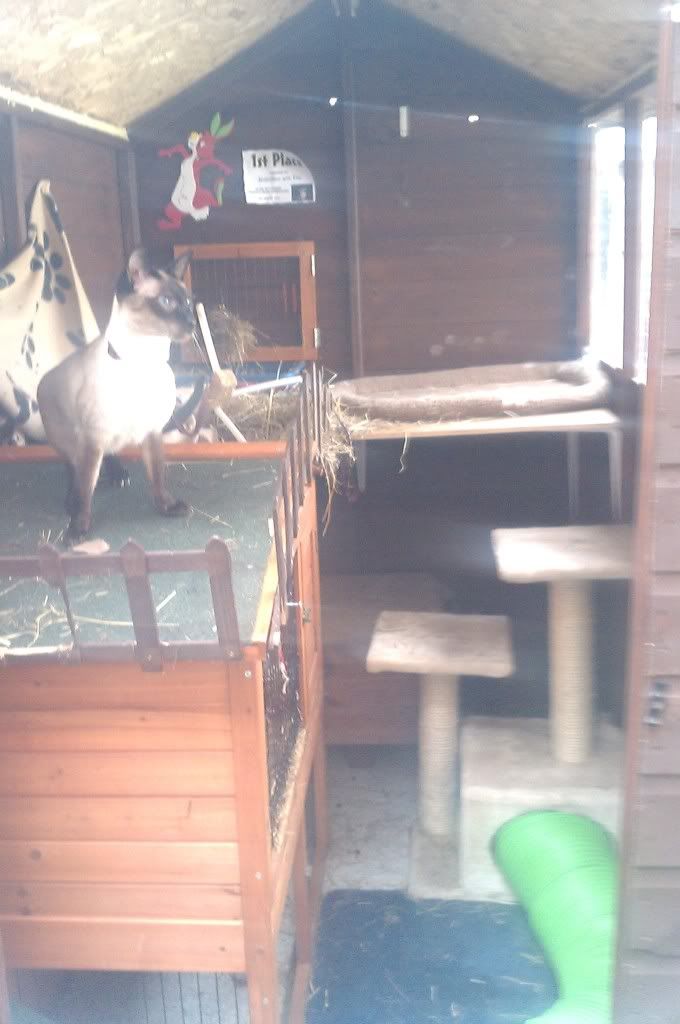 That is until the funny hoppity cat boss came into the picture: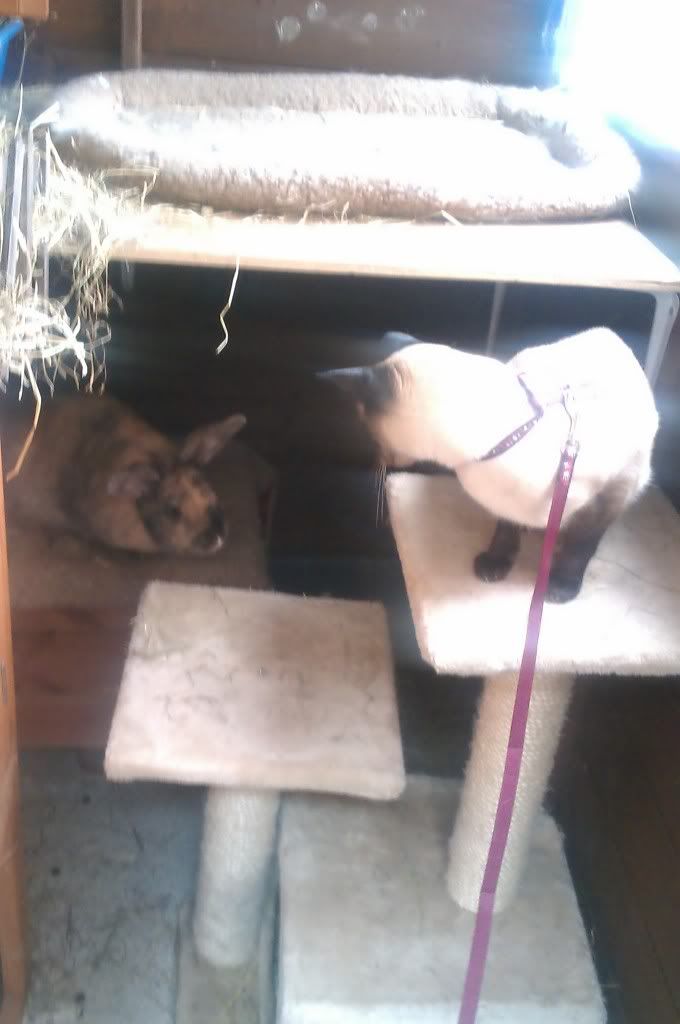 'Alright, I'm off!' decided Spooks.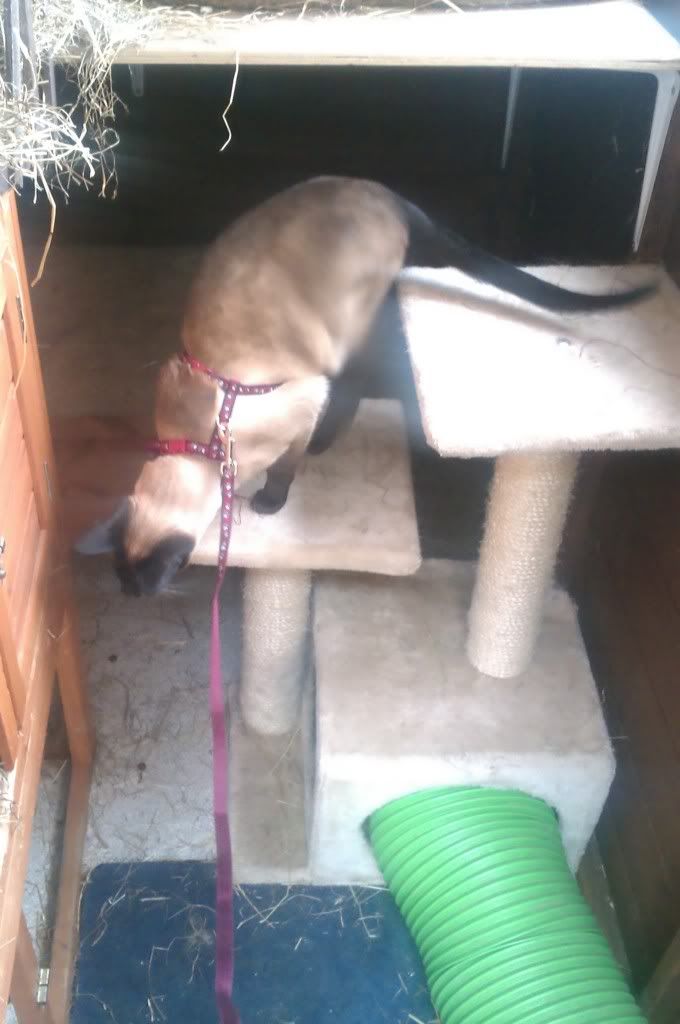 Spooks was able to make two new friends, even if he was apprehensive. He's enjoyed more exploring of the Babbity Bunhouse since, and is slowly growing to quite like the company of the funny hoppity cats.
To be continued...