Discussion Starter
·
#1
·
I wasn't going to say anything until next week, when the deed was done and I could show you some up to date photos - but I can't keep quiet any longer! Guess where I am going on Saturday? Only to Plymouth to pick up our new bergamasco puppy!!!!
The breeder of our present three owns the sire, and a friend of mine owns the dam. We haven't seen the pups in the flesh yet because it's a 10 hour round drive from us to Plymouth, and I soooooo can't wait to see them - all 13 of them! We have earmarked a black boy, but on the understanding that when we get there, we will have the dog we bond with
We have third pick of the litter but as there are 13 in total I guess we'll find one we like.
These are the pups at 7 days:
The boys at 3 weeks:
the girls at 3 weeks:
and Mum is the black on the left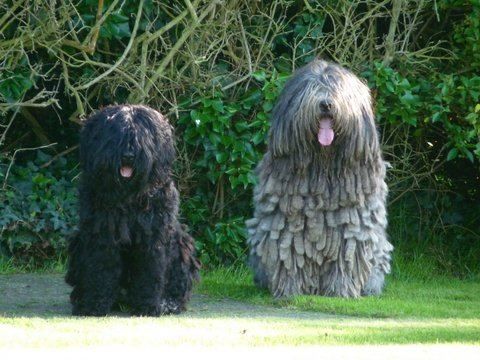 I just cannot wait until next Saturday