·
Master of the Whingey Cat.
Discussion Starter
·
#1
·
All this talk of rescue cats has got me thinking- why not show the world our lovely rescues? I'll start with my Spooks :001_wub:
Spooks came into rescue after not getting on with his cat friends. He was stressed to the point that he was pulling out his fur and had gone off his food. Understandably scared to be brought into the shelter he reacted by striking out at people. I went to see him with the warning that he was 'temperamental and not very friendly'.
Not to me, he wasn't!
Although I sensed his fear as I went in to see him, he was purring away and seemed relatively relaxed. There was certainly no aggression! Here he is, the first time I met him: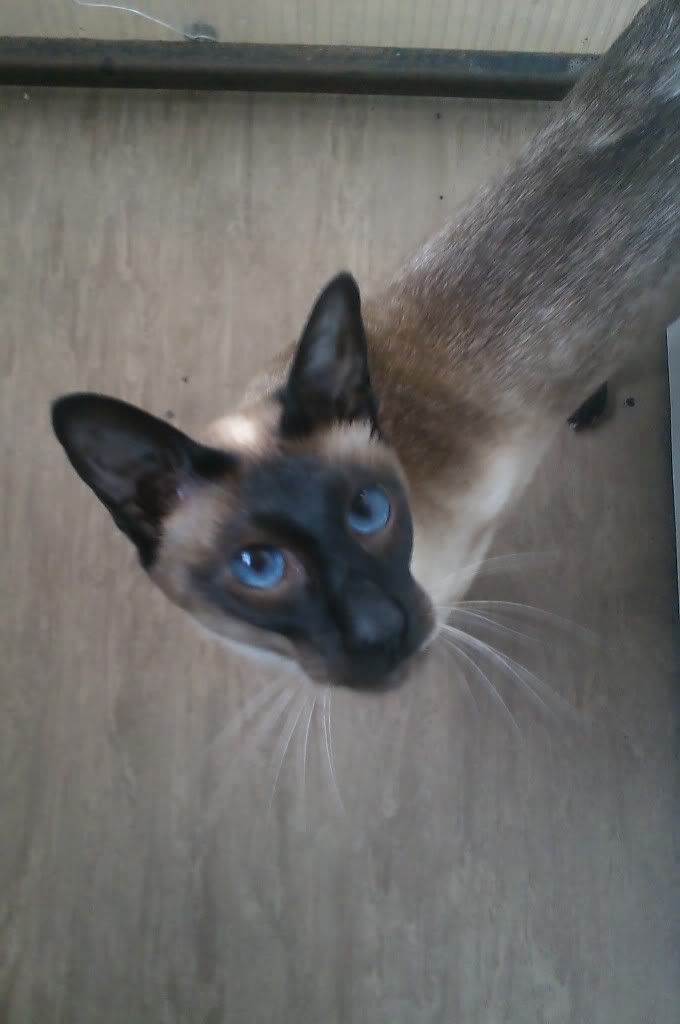 Well can you blame me for falling in love? I felt that him feeling relaxed showed that he 'chose' me, as silly as it may sound. I just had to convince the mother!!
It seemed inevitable that he wasn't going to be mine, until one day Mum uttered the words 'I'll come and see him tomorrow'. Well, I nearly choked on my breakfast!! I went into the shelter that morning and proudly reserved him. It's a good job, as somebody else came in that afternoon very interested in him.
If I hadn't had reserved him that morning, he would have been hers!
Anyhoo, Mum came to see him and loved him. Now for the homecheck. Firstly, I failed the check. I was too near a busy road and they were reluctant to have him as an indoor cat. I was gutted. Surely, the other lady would take him now.
Having cried for the whole weekend, I picked myself up and volunteered at the shelter as normal. To my surprise, Spooks was still there. He wasn't reserved. He was available! The second reserve had fallen through!!
It was a sign. He was meant to be mine, and I was going to fight for him! Look how attached he was to me, after all: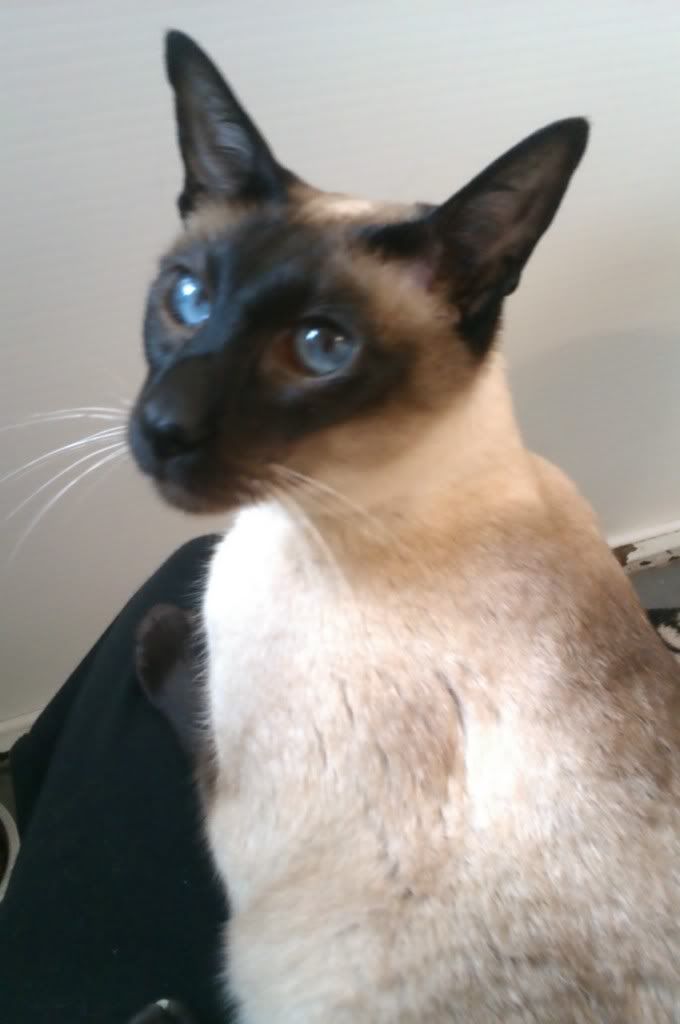 Later that day, after fighting for him, the shelter agreed that I could foster him to see how he settled. Phew! I had a lifeline, and brought him home later that week.
I was astounded at how well he settled. Here he was on the first night: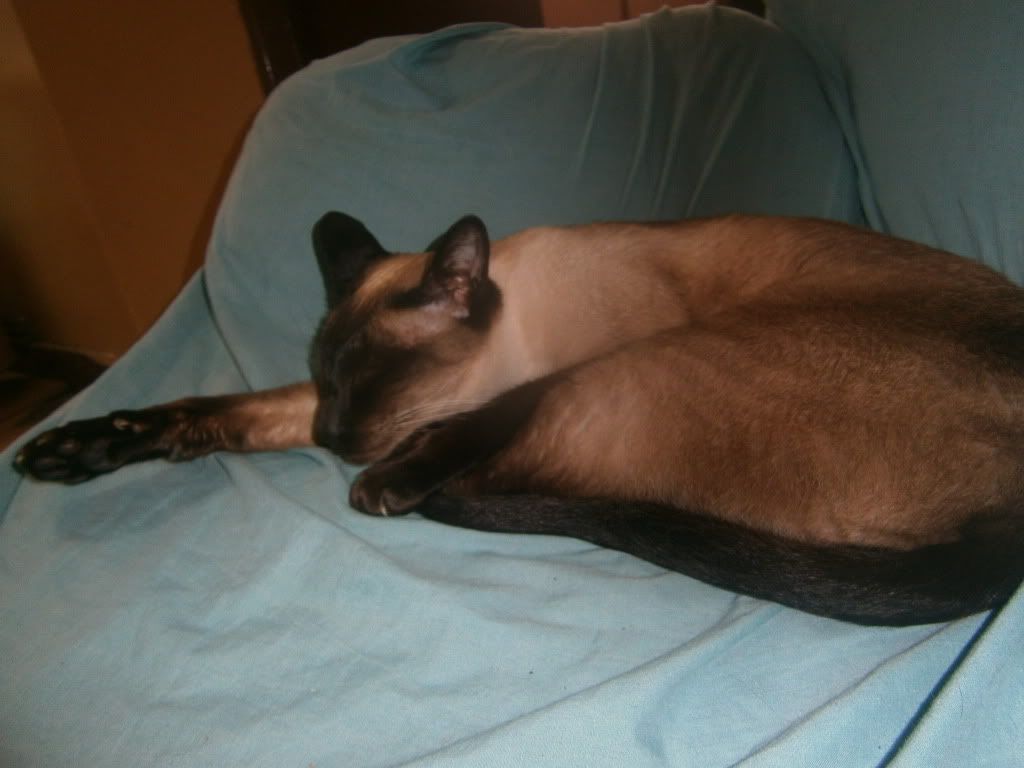 And the next day, he happily snoozed on my knee (and he's hardly left it since!! :lol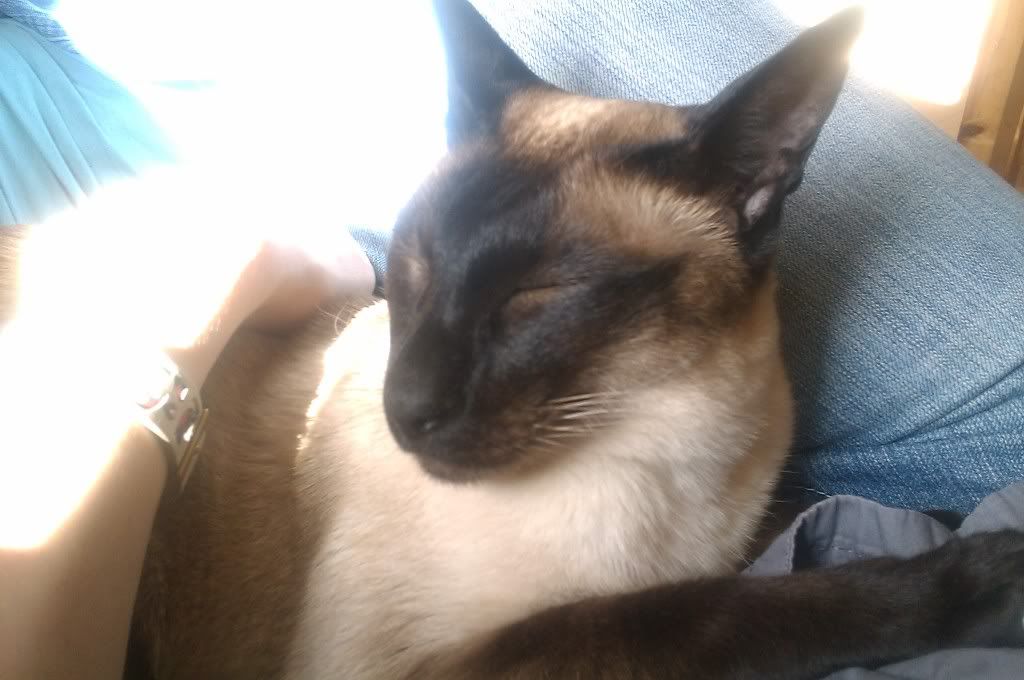 To cut a long story short (sorry, I've waffled!
), a few weeks later I went into the shelter. The manager pulled me aside: 'I need to talk to you. It's about Spooks'. So much dread filled me at that point. This was it. Game over.
'Would you like to adopt him?'.
I cannot describe the joy that I felt at that moment. 'Of course I do, yes!!'. The rollercoaster was over and he was mine, at last. I cherish him everyday, knowing that it was fate, but I so nearly didn't get him:
Sorry it turned out so long, but it's a story that's worth sharing. I would never have got through this rough patch without PF, so thank you all for your support!
Who else has rescue cats? I'd love to hear your stories