Discussion Starter
·
#1
·
I've been a proper busy bee today
The lino tiles were a complete nightmare, they just ripped and lifted and then they got pulled up by the buns!
So they now have laminate flooring!!! lol. I got out there early and did most of it myself, was gonna do it all, but my grandad came to help me do the wierd shaped pieces!
I also got them some new beds on Monday, from the market
They are loving them!
They were really stroppy about being shut in the run while I did it tho, they like to be nosy, and with the dog flap shut off they couldnt come in to help!
Anyway, it needs a name. I'm thinking of The Four Seasons _____ _____, but I dunno what to put in the blank bit! My mum says the Hilton but Jax has the Hilton
Can anyone think of a different name, other than the 4 seasons?
Here's the piccys: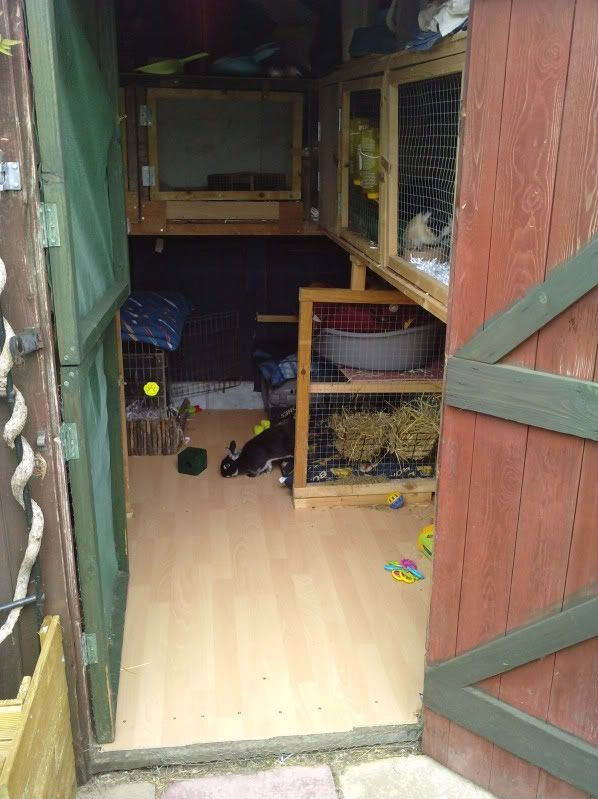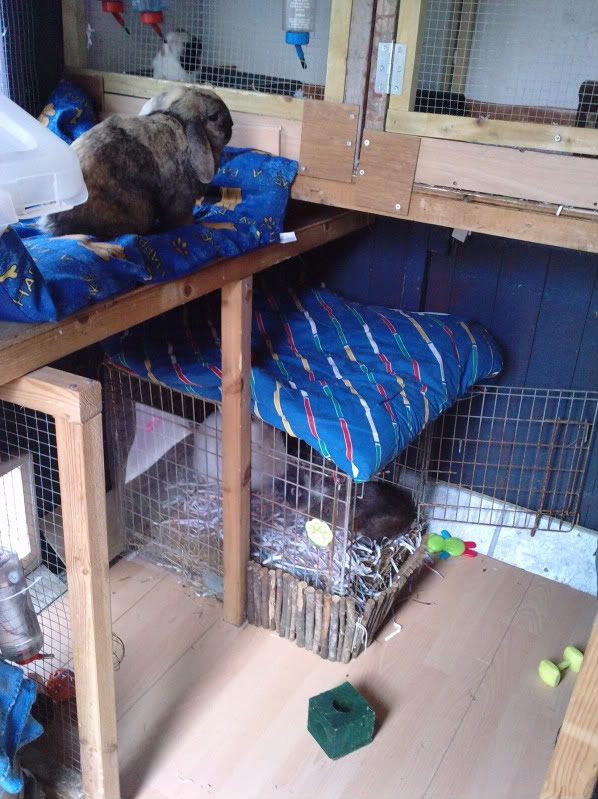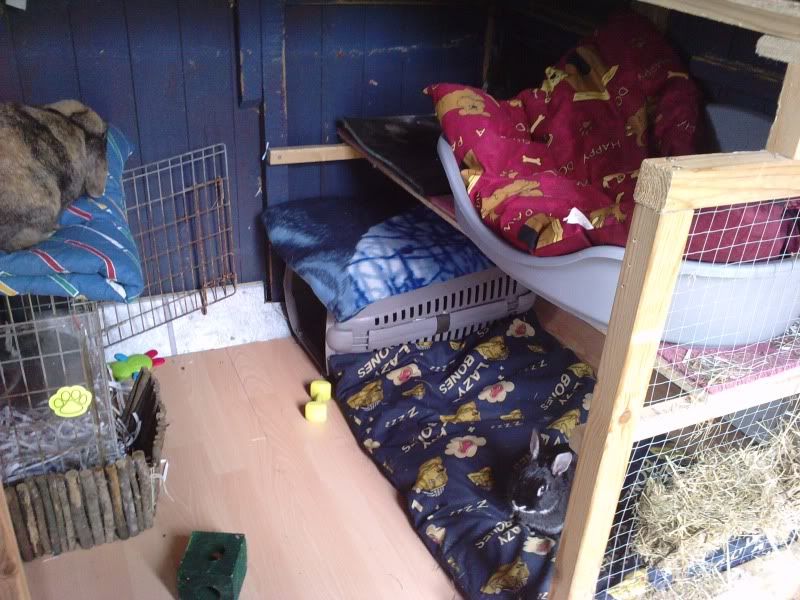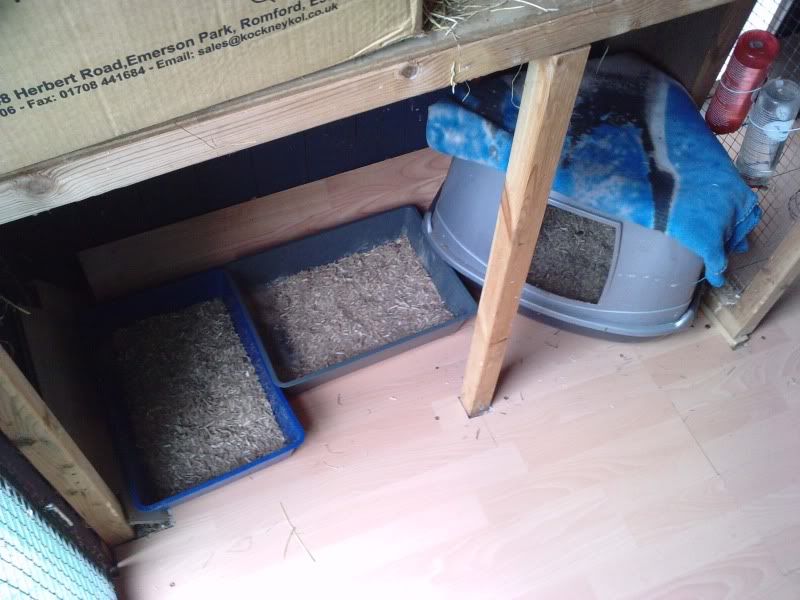 And one of the whole set up
*Heidi*