Discussion Starter
·
#1
·
*waves*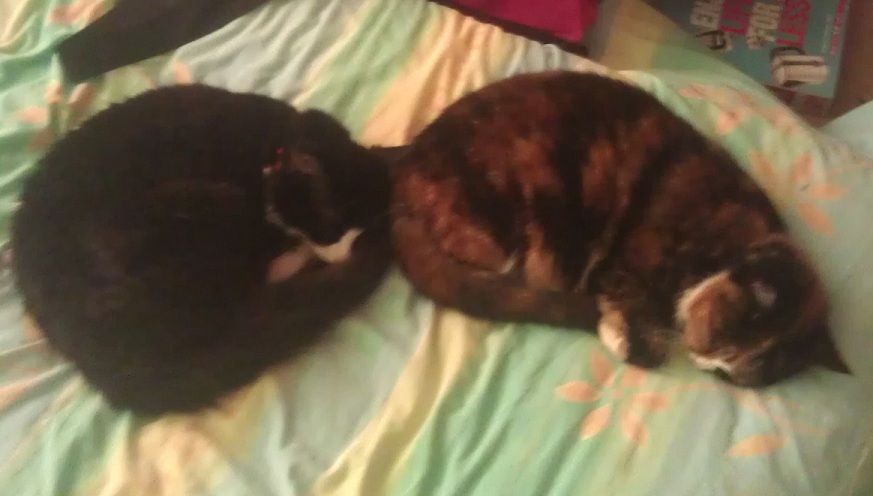 So... They look really cute here don't they? Like Brother & Sister
WELL DON'T LET THIS PHOTO TRICK YOU!!!!!!!!!!!
Romeo has gone from.. A skinny , ill , dirty kitty into a huge, handsome , gorgeous , beautiful..... bully cat!
Most of you will know that I took the introductions really slowly, we had a safe room , did the scent swapping , gradual introductions and for the last month Button & Romeo have had full access to each other and the house.
At first there was a little bit of hissing, growling , ears back , spitting from Button who Romeo wanted to play with.. That virtually disappeared only happening maybe once or twice in a day. Now it seems that Romeo isn't wanting to play he just wants to make Buttons life a living nightmare!
I've tried making loud noises , squirting water (which I know isn't the best thing to do - but I'm willing to try anything), physically breaking them up (to my own peril), Tried putting Romeo in another room to calm down.. he just comes right back out and starts again, Keeping Romeo entertained with toys.. until he's tired out.. Still makes no difference.
It's not happening ALL THE TIME, but it's happening a lot and it's usually early in the morning or late at night.
We stopped Button from going out for a few weeks because of problems with the neighbors (kittens - see previous threads) and due to fireworks night. I've started letting her out for a few hours in the last couple of days because I know she enjoys being out and she gets a bit of a reprieve from Romeo.
and if that wasn't enough... Romeo seems to have gotten a bit..human aggressive? I'm being woken up in the middle of the night with all Romeo's feet around my arm (claws out) biting as hard as he can on my elbow/hand. Last night after we finished eating dinner Romeo jumped on our makeshift table.. lowered his body and starting squaring up to my OH .. he started hissing (the first time we've ever seen him hiss) and spitting then ran away. While my OH's son was here at the weekend.. Romeo crouched down ran and leaped from the floor on to the OH's sons shoulder and started biting him.
There seems to be no trigger for this? And it's not playful biting it really is hard.
I've always made a real point of telling my OH and his son that I don't want him to be played with involving hands - always using toys .. for the most part they've done what I've asked but I can't be 100% sure. I don't see how playing with hands would lead to this anyway :001_unsure:
The only person he isn't attacking (while awake anyway) is me.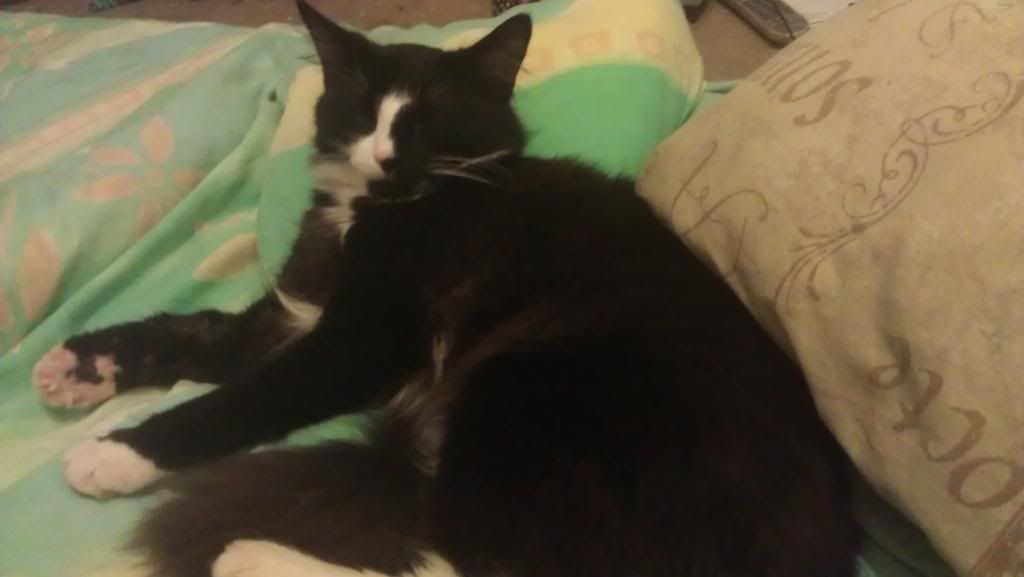 Help please !
Oh PS: Romeo had his fluffy poms off on the 1st Nov!!