Discussion Starter
·
#1
·
Jeffrey has entered a contest and he's determined to win!! His pal in the big U S of A, Crusoe the Celebrity Dachshund, is running a competition to be his new sidekick. He IS Batdog and he needs a friend to help him protect the public and who better than a good ol' English Boned, Jeff Boned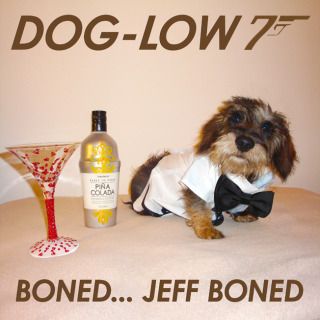 Jeff was inspired by the new James Bond film that has just been released and who better to represent him in the dog world than someone who is cute but handsome, charming and witty? Jeff of course!
So please vote for Jeffrey, you have until Wednesday 7th November 2012 to vote and can do so here -
Jeff Boned in Crusoe the Celebrity Dachshund: SuperDog Photo Contest!
. You may have to 'like' Crusoe's Facebook page to be able to see the competition (sometimes it takes you straight through!!), which will be a box on the right hand side called 'SuperDog Competition' – you will need to 'View Entries' and he's in there. I've drawn a diagram to help you!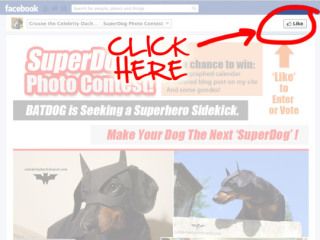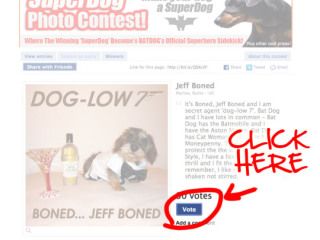 A little tip – you can vote for Jeff once a day but can do so more than once on different internet devices (ie. you can use your phone AND pc to give 2 votes per day!)
So please vote for Jeffrey and share with all your friends, family and doggy pals and even share on your Facebook pages and blog's – you will receive lots of virtual licks and cuddles from Jeff!
Thanks for your support!