Discussion Starter
·
#1
·
We have not been on here for a while (and 1stly apologies to people that know us from other sites as I am sure you are bored of out two) but our girls had to be seperated due to some huge fights. We put this down to Spring fever and Hormones. So Post op we dicided to try and rebond them and we really thought that we were going to have to split them long term.
Here is our story
We spent BH weekend camped out in our out building. On Friday evening the girls went for a car ride and then were placed in there Bonding setup
We had one major fight within the first 30 mins but that was stopped with a combination of Waterpistols and thick trouser covered legs. Poor wet babies :scared:
There was lots of chasing and ignoring so (on advice) we halved the size of the run so they had to interact. They seemed to avoid each other and then late on Sunday night...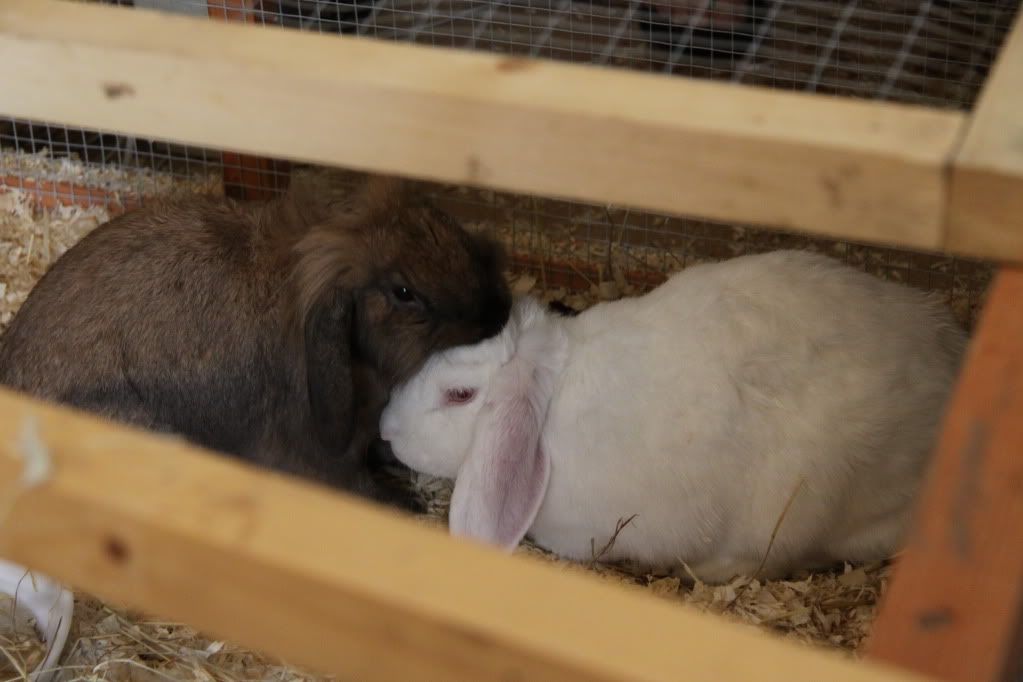 On Monday evening we decided to bring them into the warmth of their new Forever home. Two Dog Crates with the centre bars removed
There was a few little chases as they settled in but they were really good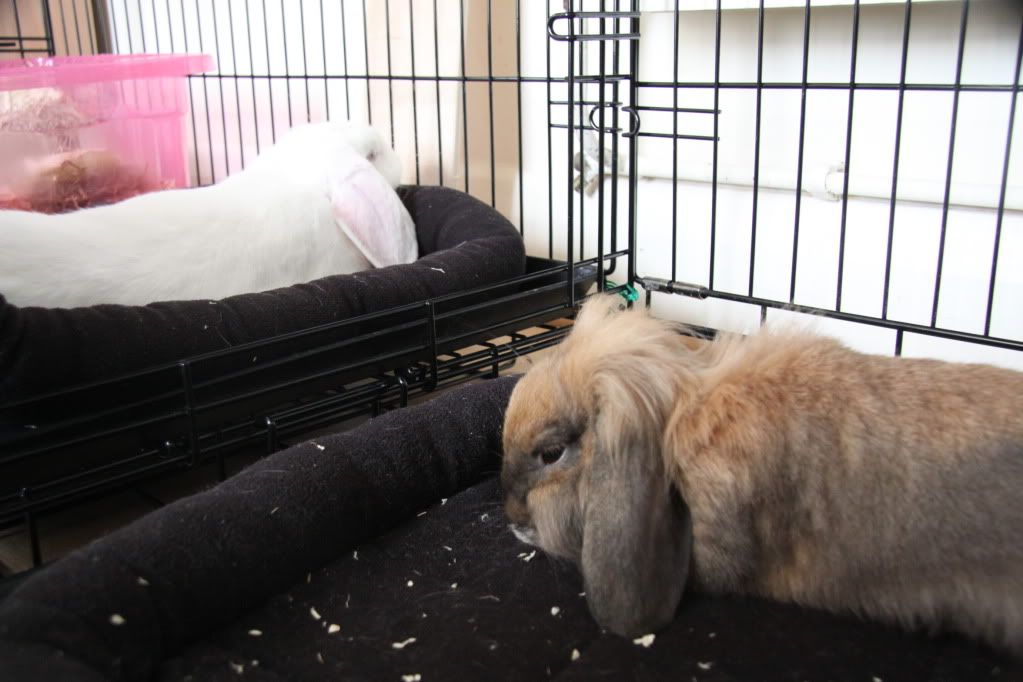 And then we were both caught be surprise
and then we hit the Jackpot, and it all the hard work has been worth it. Now we know why we fell in Love with them in the 1st place :thumbup::thumbup: (Fi was almost in tears)...
We have been able to let them outside together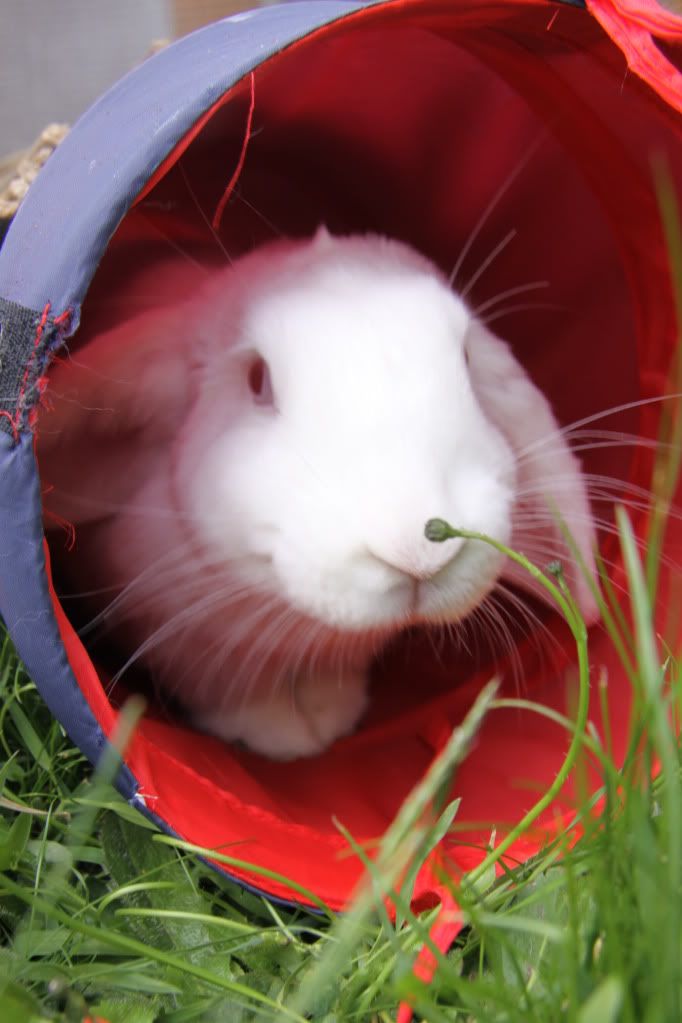 They are like new Rabbits and Mummy (not so much Dad) is getting lots of love :thumbup::thumbup: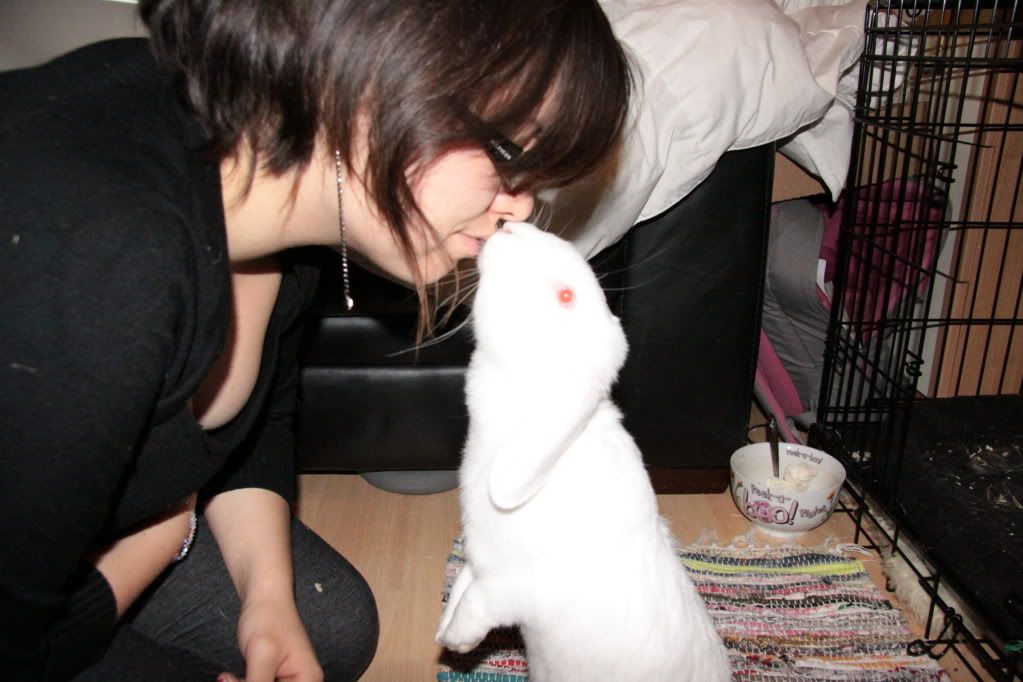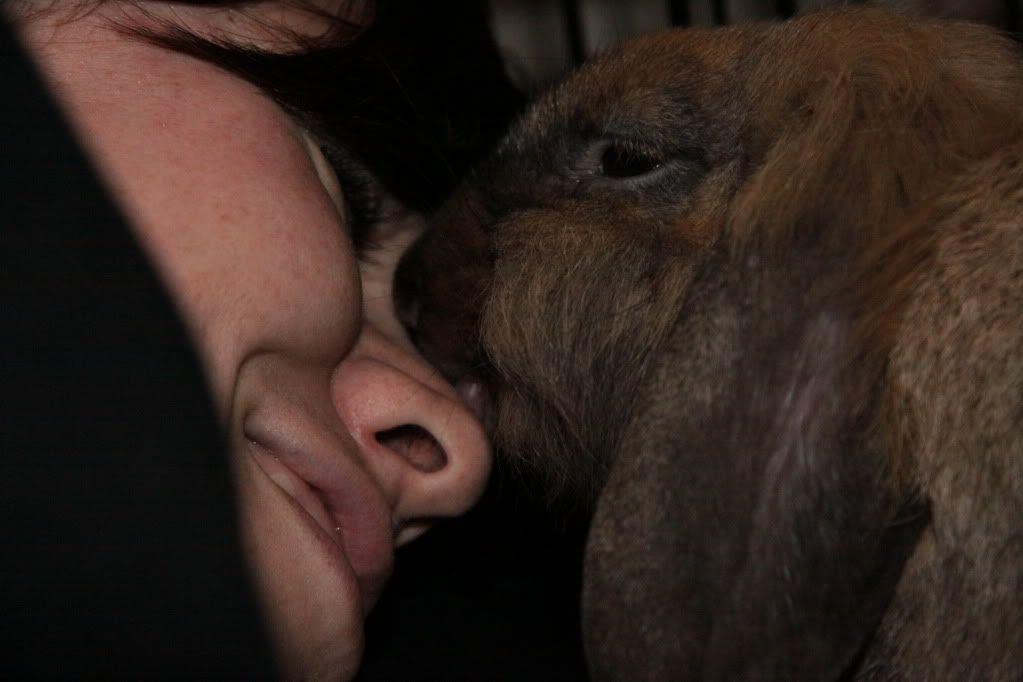 Hope you enjoyed the pics