Discussion Starter
·
#1
·
Please welcome Luna and Wicca. Luna is 3 and Wicca's mum, Wicca is 2. They came into rescue with Wicca's two brothers (still looking for homes - lovely boys too) the day after Blu died. They joined us on my birthday (co-incidence, not a gift!). We were told Luna is a british shorthair, but we're not too sure, I think she's got some in her genes as she's stocky with a rounder face, but not round enough to be pure. Not that that matters to us - we love them very much!
Anyhoo - here's piccies...first of all Luna - she's not a people person, she'll tell you (with her teeth/paws) when she doesn't want to be bothered, but will come to you when she wants some cuddles, and then she'll tell you when she's had enough again lol...a real character!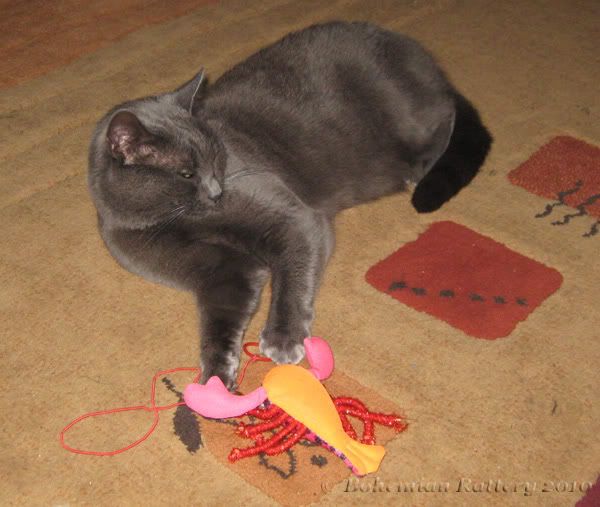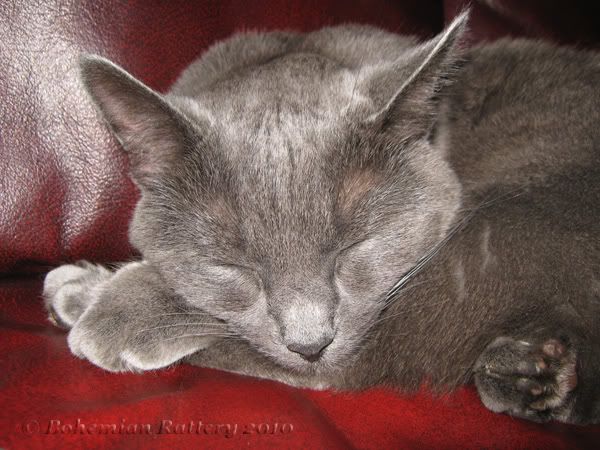 Tongue!
She sometimes sleeps on top of doors...oddbod!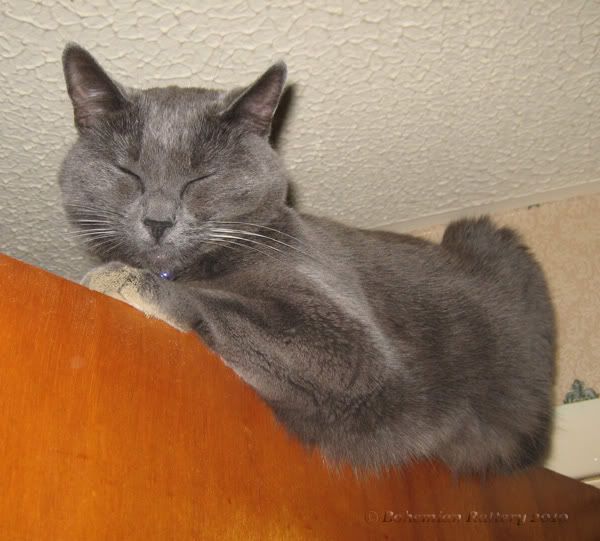 Dont be fooled into tickling her tummy, you'll meet the teeth!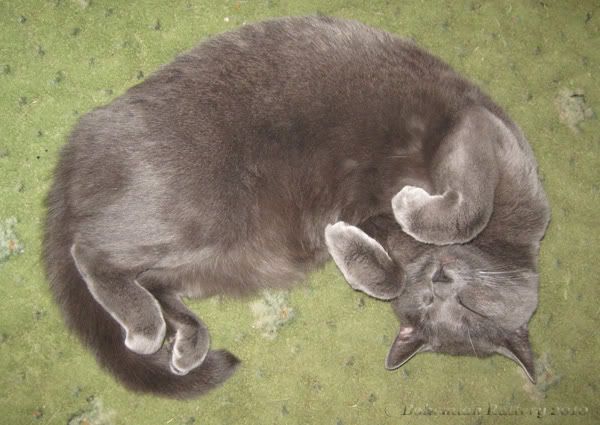 And this is Wicca. She's the opposite of her mum, very very cuddly and loving, in your face kind of girl.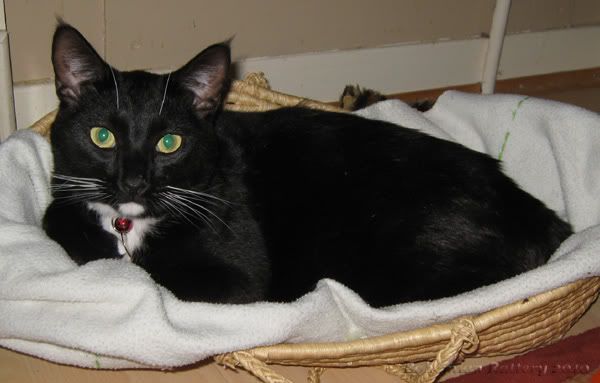 She has cute little tufts on her ears, like an owl!
She loves her Kwayzekatz knots...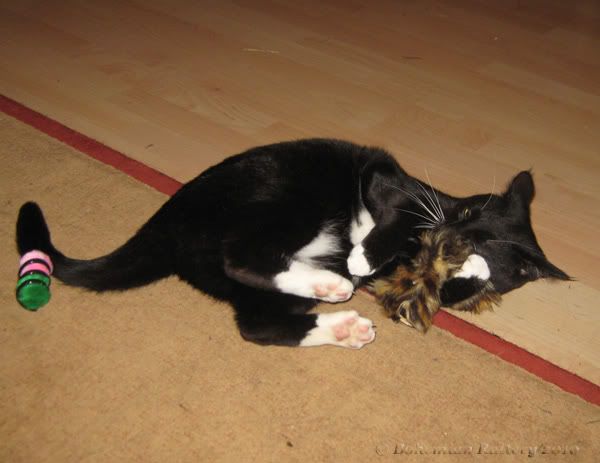 ...and hiding in cupboards...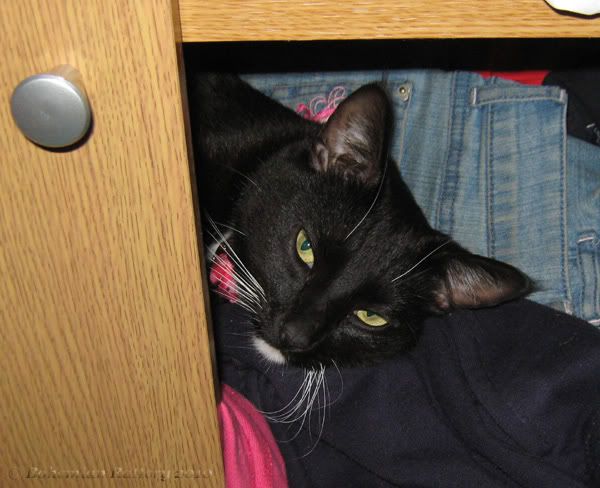 ..and she has the most gorgeous feet...
Ahem. Yes, I am a little bit taken by them. Some might say mad about them. Verging on obsessed (I hope you like pics LOL).