I guess I never really introduced Ollie when we got him. I still miss my Cutie cat so much, we weren't really ready for another cat when we got him but Pablo was depressed after we lost Indy too.
I'd gone to have a nosey at the dogs in the SSPCA centre since I'd never been and mum wanted to come with as she'd never been either - she asked to see the cats but they were closed off due to cat flu so they asked us to fill out a rehoming form and said they had the perfect cat for us. They took us through and showed us this wee ginger kitten of around 10-11weeks. He'd been found with a fractured hock in the grounds of a hospital poor wee soul. They said they'd been waiting for the right people to come along. Pablo has picked up now he has another rowdy ginger blur to tell off
He is mainly known as "the wee man" and is around 6 or 7 months now - he still thinks humans are things to be fought with and pounced on as they're walking by, but learning to be more gentle with the teeth and claws. He has always been very cuddly though and purrs as soon as you walk in the room. He hates closed doors and meows until you open them!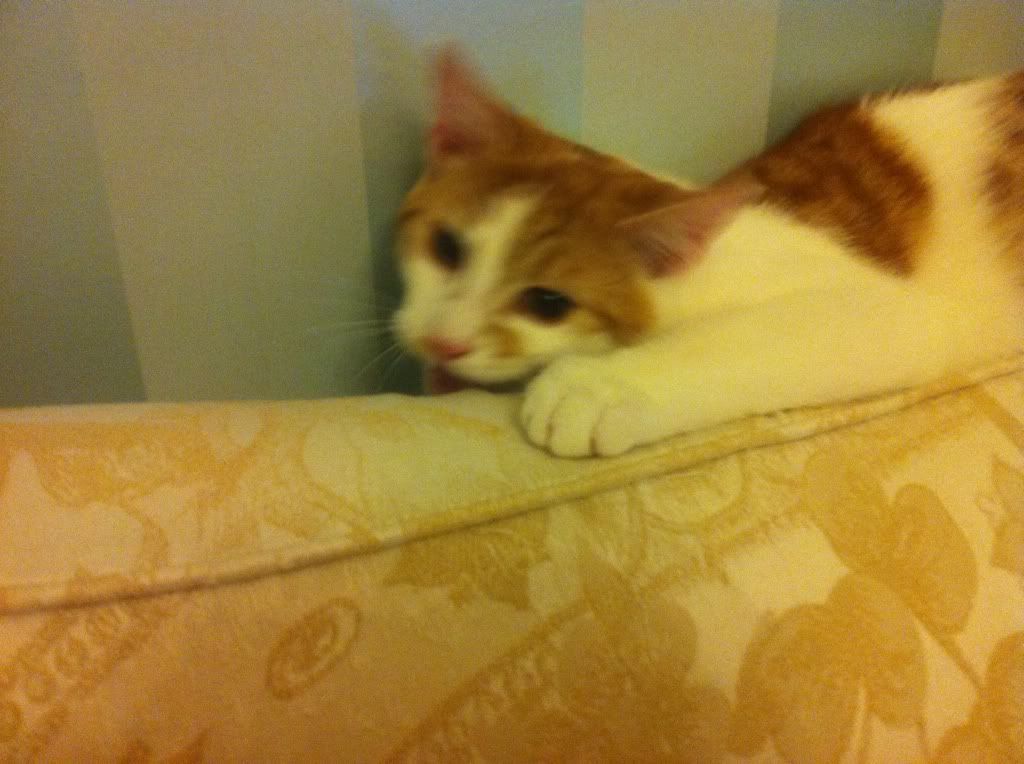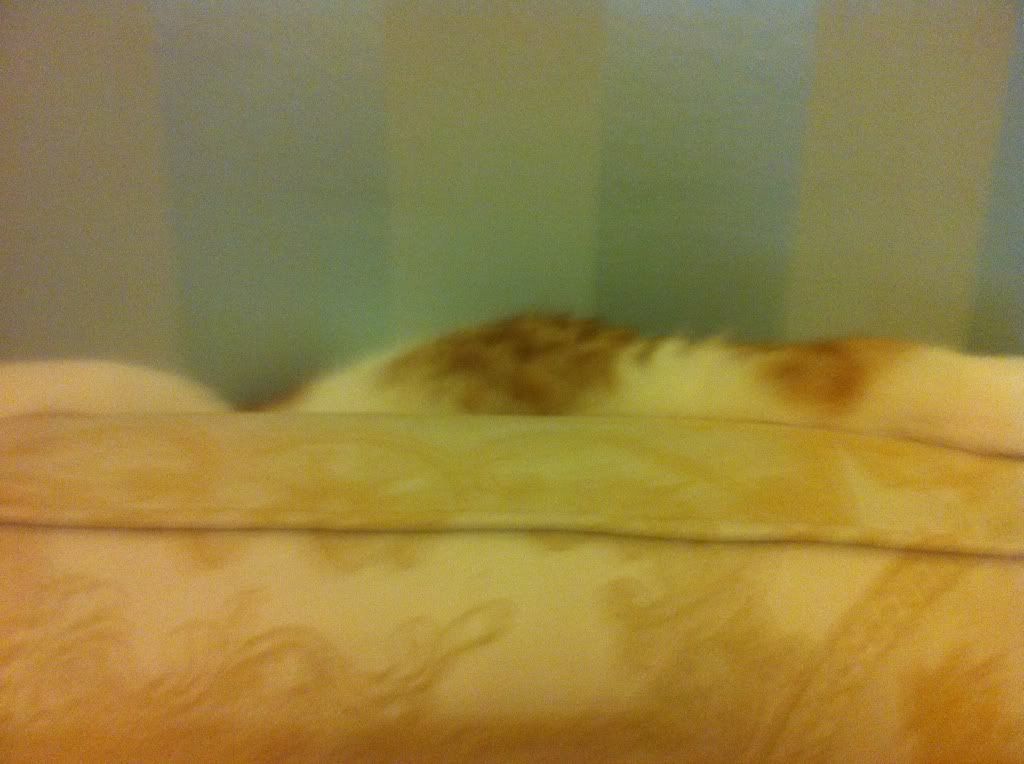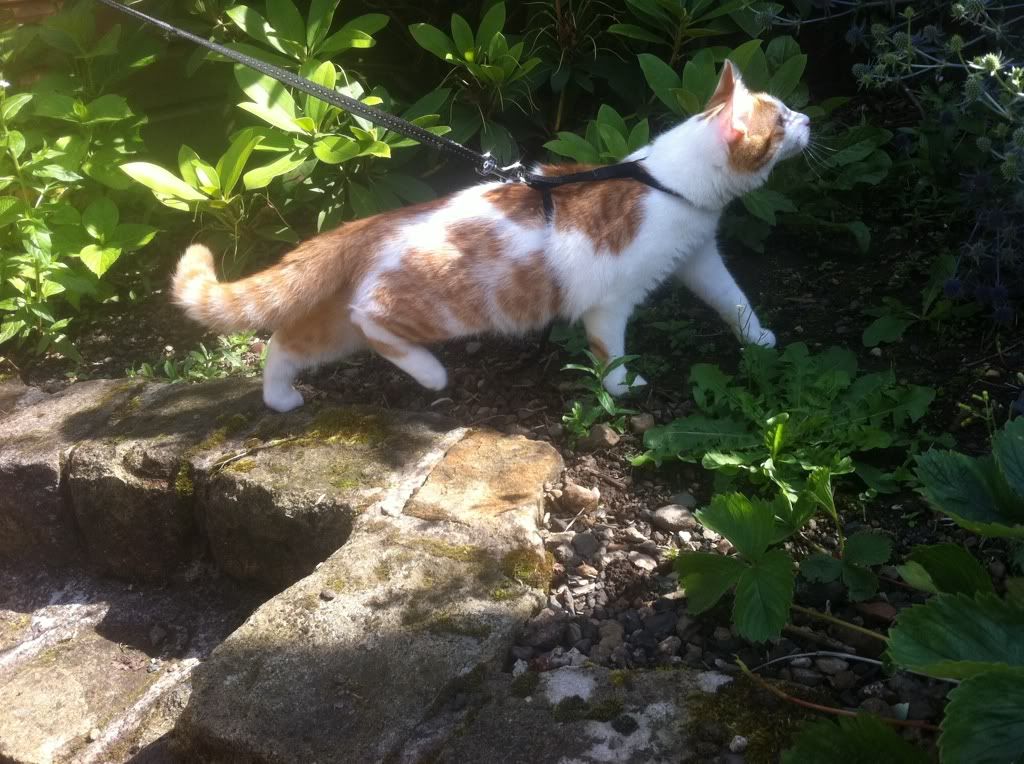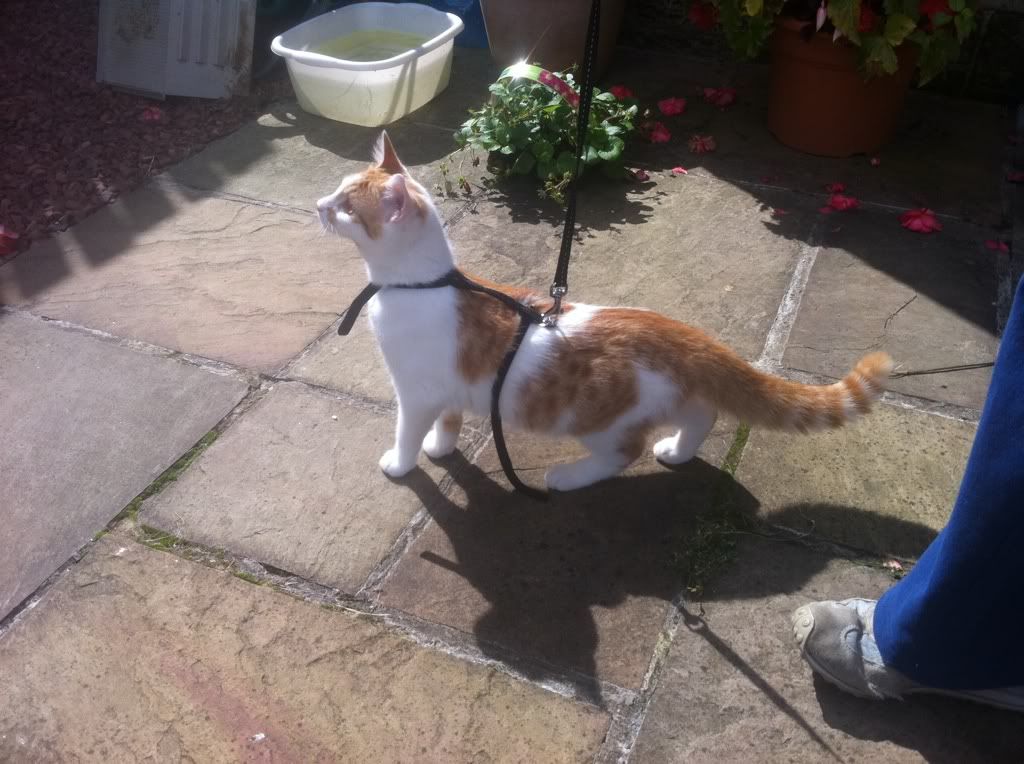 And the main man Pablo