Discussion Starter
·
#1
·
A few pictures of my wee man.
He's coming along nicely and taking everything in his stride, we obviously still carry him everywhere but that's no problem as he doesn't weigh much. He likes to sleep alot, at home, in his crate, in the bed, on me, on my OH, in the highstreet, on the bus, in the pub, in the car. There is nowhere he doesn't sleep! When we took him to the vet the receptionist cooed him saying "Awh he's scared" as he had his head tucked in OH's arms. To which OH replied "Nope....he's asleep"
When he is awake he is a right character. He charges around everywhere and is quite the little climber and escape artist. Definitely keeping us on our toes, and if we dare think about shutting our eyes for a minute while he is still awake there is a loud sharp bark to wake us right back up again!
But enough of my ramblings, pictures galore!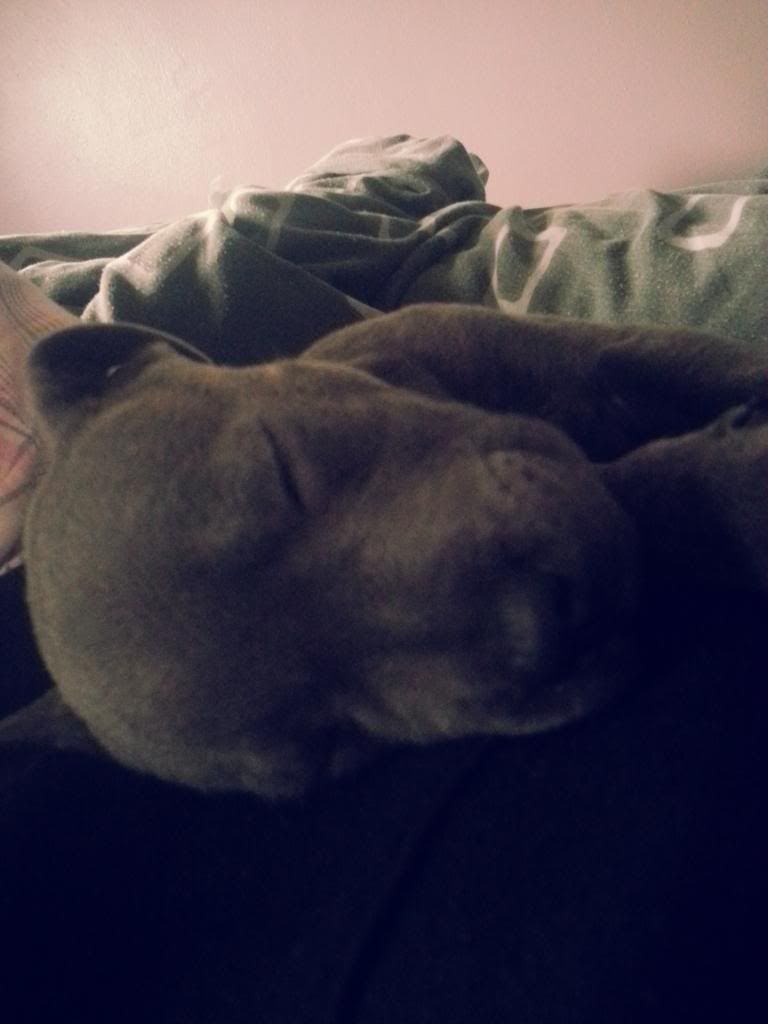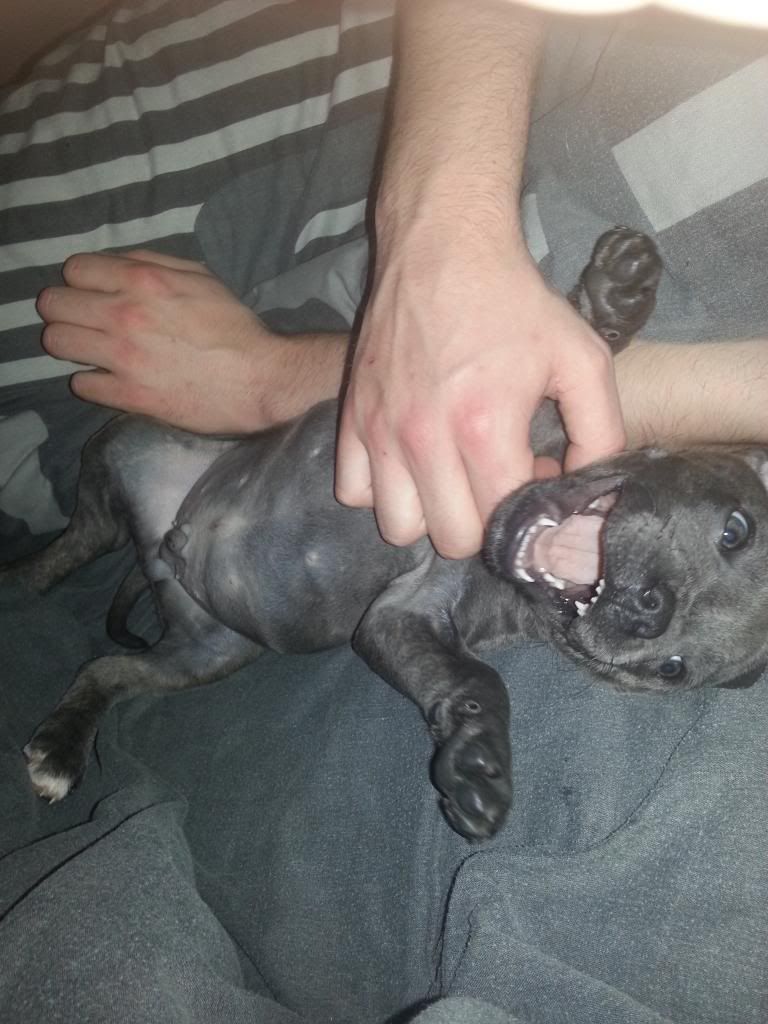 Hope you enjoyed!