Hi all, just joined the forum a few days ago, primarily to spread the word about our missing cat, Mabelline, who has now thankfully returned after 8 days.
I'll probably be on here whenever I need some advice about her and Albie, our male cat. We got them both together (they were rescued as a pair and I think had always been together despite not necessarily being related) from Cats Protection about two months ago, and both are supposedly about 20 months, although Mable acts a lot younger. They're totally different but both utterly adorable. Mable is a little baby and Albie is a real gentleman.
Our last cat, Yuki, was quite a mature rescue cat who had had a really hard time of it. She'd been found in a terrible state and had cancer on both her ears, meaning the majority of them had been removed. She was gentle, quiet and a total one of a kind. I think we gave her a happy three and a half years and she was put to sleep earlier this year when she was diagnosed with an untreatable tumour.
I hope to post some pictures of them later.
EDIT: Pics!
Albie
Mabel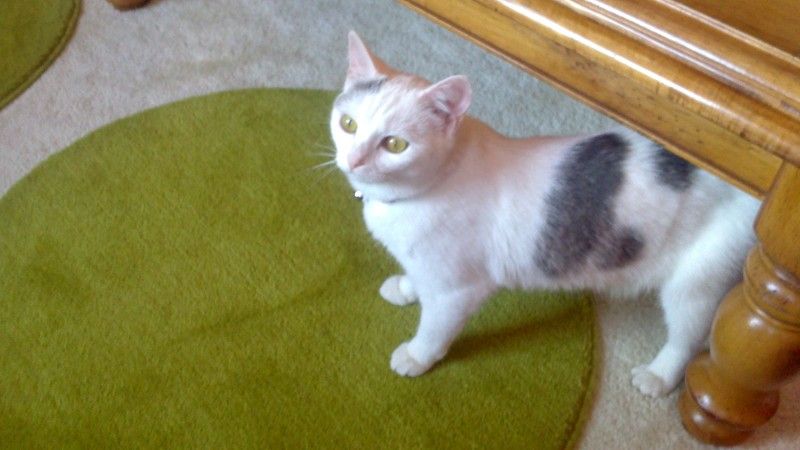 Yuki, sadly near the end of her life. Most of my pictures of her are on my old computer which needs fixing. :/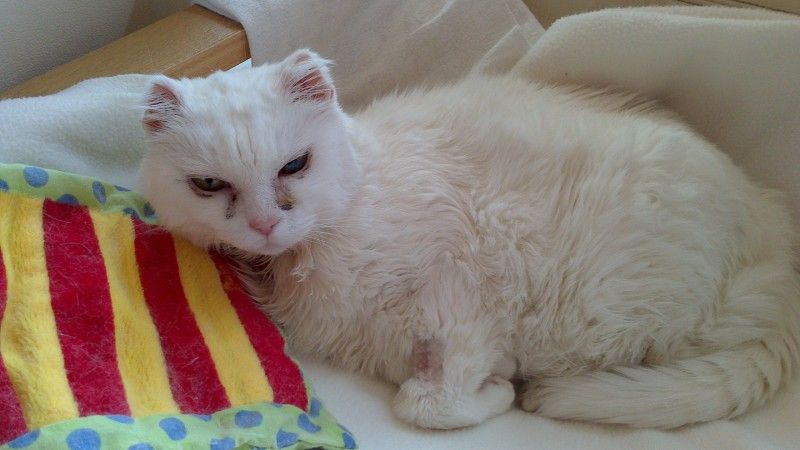 Albie and Mable, doing what they both do best. xD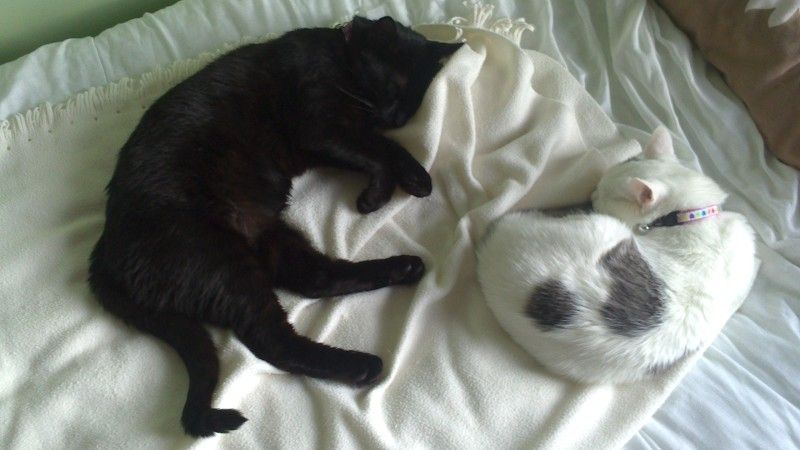 Pair of bookends!