Discussion Starter
·
#1
·
Since you were all so kind to me on my long wait for Pip's kittens I thought I would update you!
The kittens are 1 week old today and 4.5/5 have opened their eyes
(4.5 because 1 is still not sure and has only properly opened one eye...)
They have grown a crazy amount! They are wee piggies, a couple of them are consistently gaining 17-20 grams a day
No wonder Pip is eating us out of house and home!
We are pretty sure that the odd one out black and white kitten is male, as his 'bits' look different to all the torties and more like the pictures I have seen of males than females, though I am no expert! We are reasonably sure that he will be the one that we keep, and he will be called Mr Mistoffeleese
Anyway, here's some pictures! Sorry for the blurryness, they are mostly taken from a distance and zoomed in because I didn't want the flash to hurt their eyes!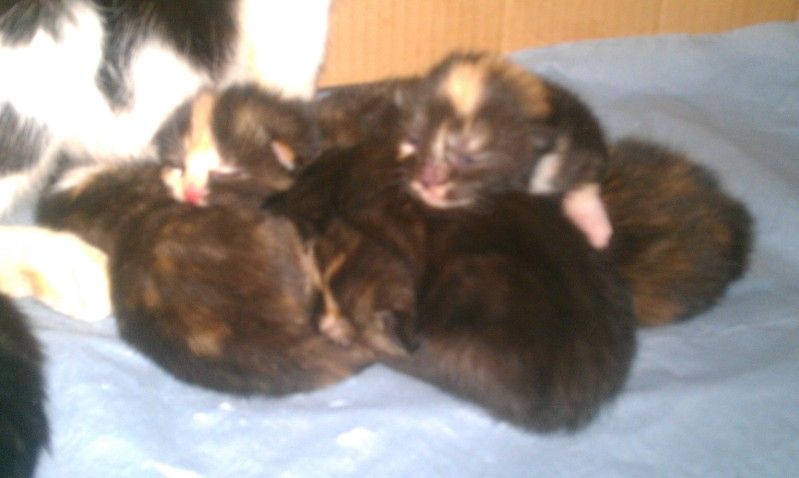 (Can you guess the ones that are putting on all the weight...)