Discussion Starter
·
#1
·
Something extraordinary happened today...
We went for a nice walk on the downs this morning, one of our regular haunts. Had a lovely time, the weather was good, there was hardly anyone else about and the pickles had a great time chasing birds and generally being pickles!
We were out for just under 2 hours and when I got back to the car, I took this picture of them: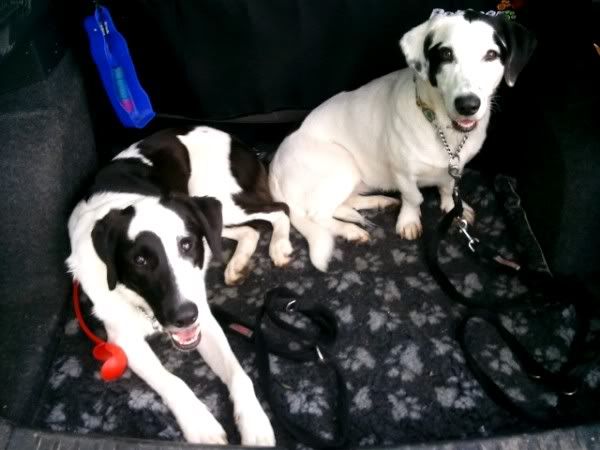 Can anyone see anything unusual in the picture??
Something very out of the ordinary?
Something completely and utterly bizarre?
and unheard of??
They are CLEAN and DRY and don't have ANY fox poo on them AT ALL!!! :yikes: :yikes: :thumbup: :lol:
I genuinely believe this may be a first!!!!
It felt like something was missing not having to hose them off or towel them down when we got home. Just straight in the back door and onto their beds, they looked a bit confused too!!!