Discussion Starter
·
#1
·
Play fighting, ball obsessions, bugging the older ones, fluggie destroying and woodland walks.
Yup had it all so far. Have a video of the play fighting though but will upload that later.
She was dropped off with 18 tennis balls, not sure they're all in this photo though.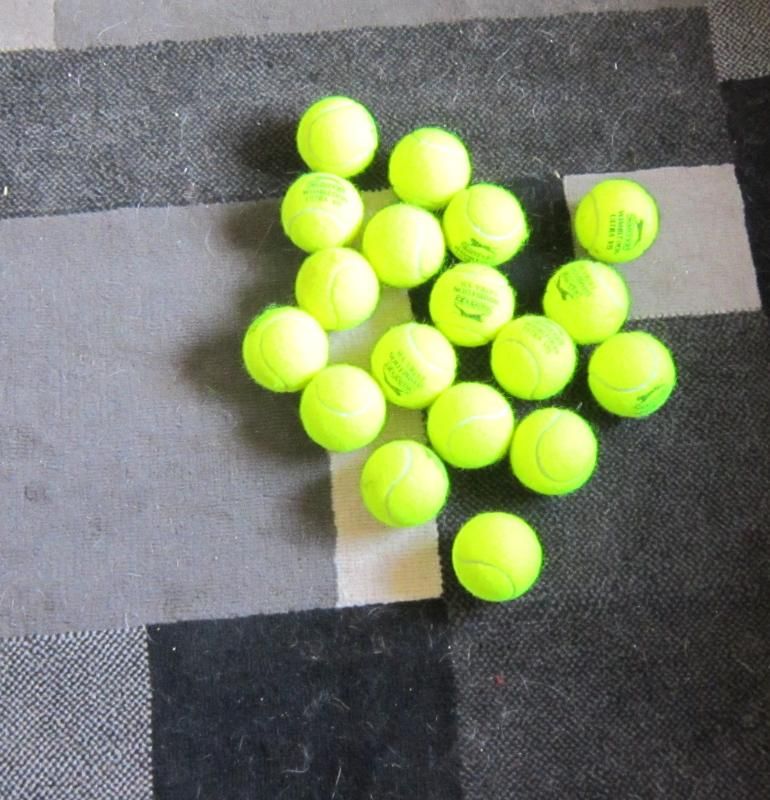 She attempted to get Jack to play.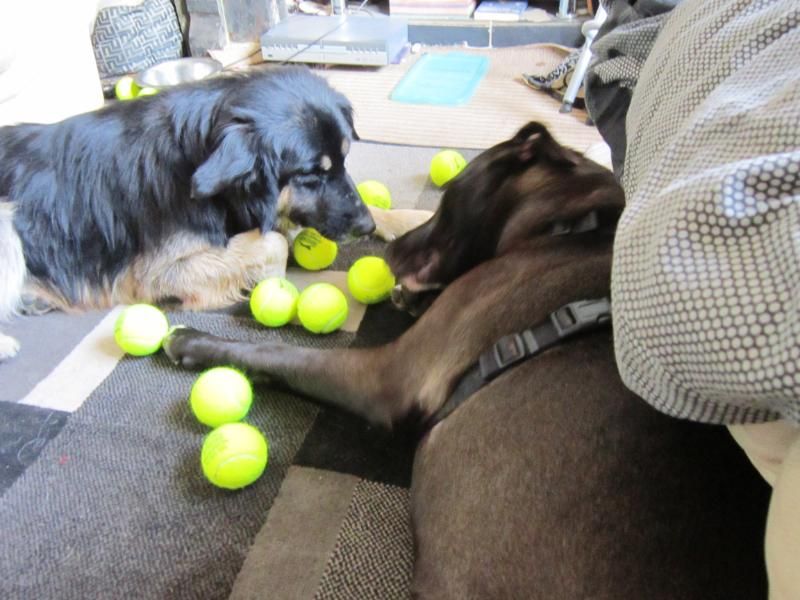 All Jack could think about were his balls (since he has none)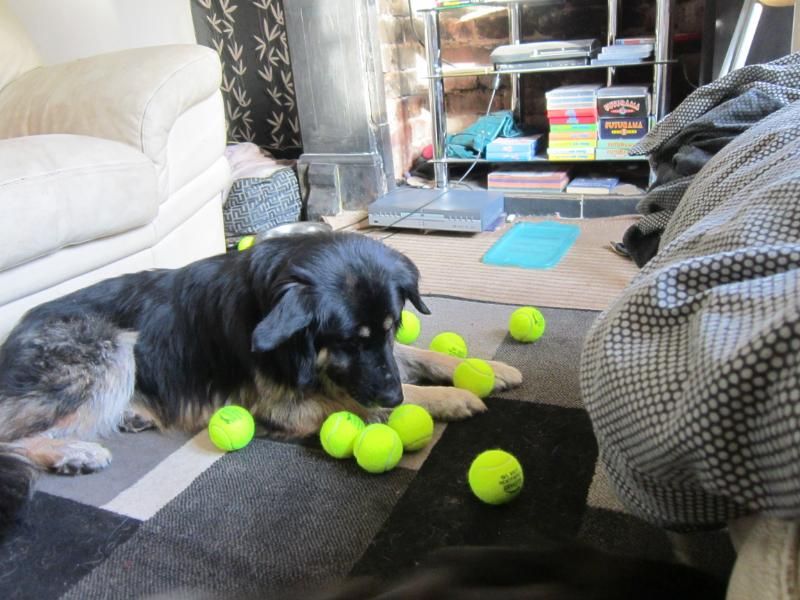 She was told off for pestering.
But persisted.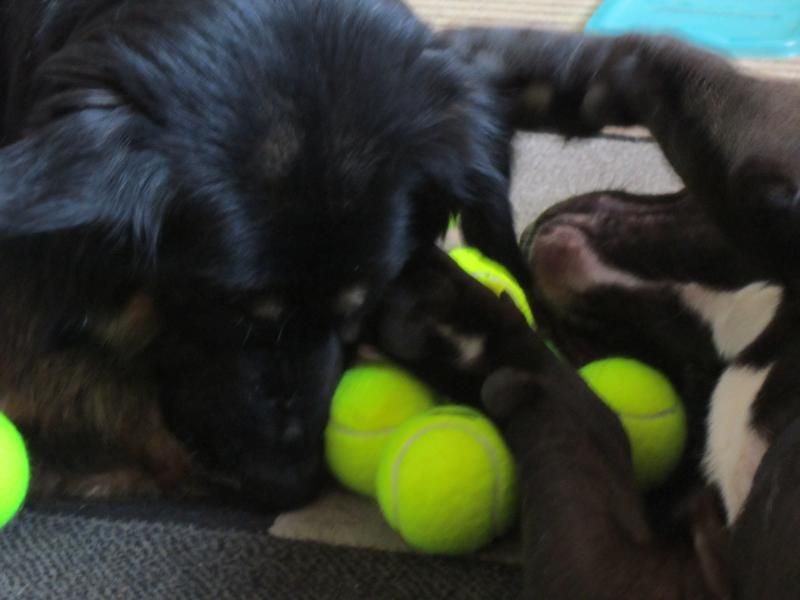 Jack was happy when she left him alone.
But then she came back.
She tried some more.
Then moved onto Sadie.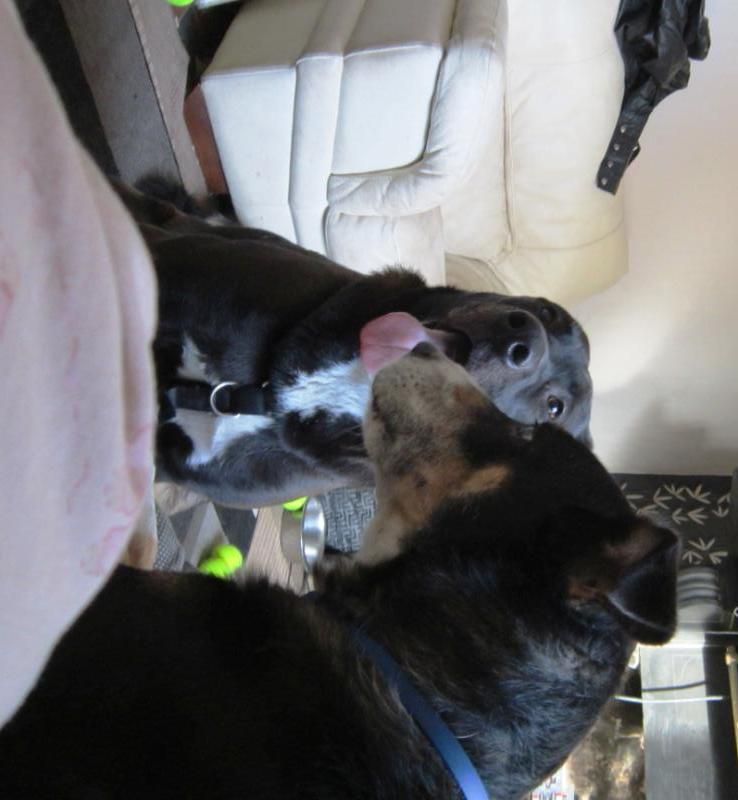 Please play with me..
Pleasseeeeee
PLLLLLEEEAAAASEEEEEEE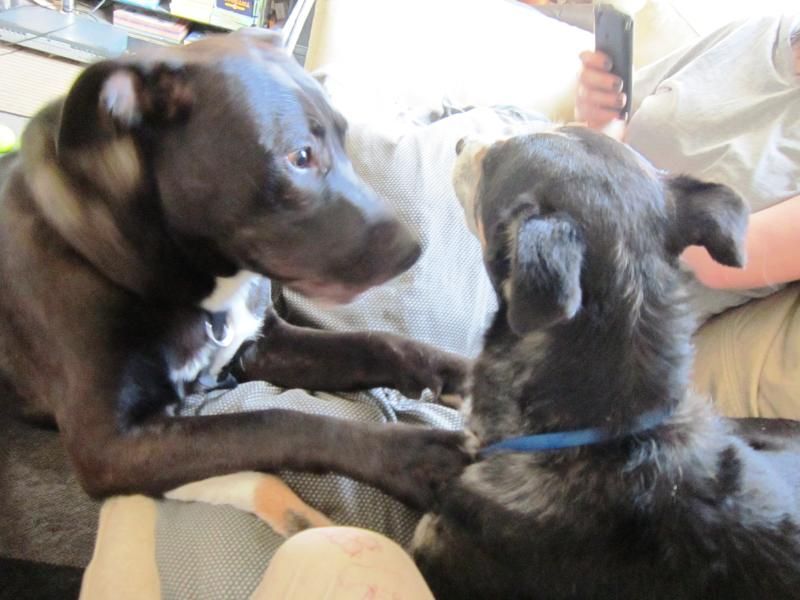 Then onto the fluggie. Because she was told off by all the dogs for pestering.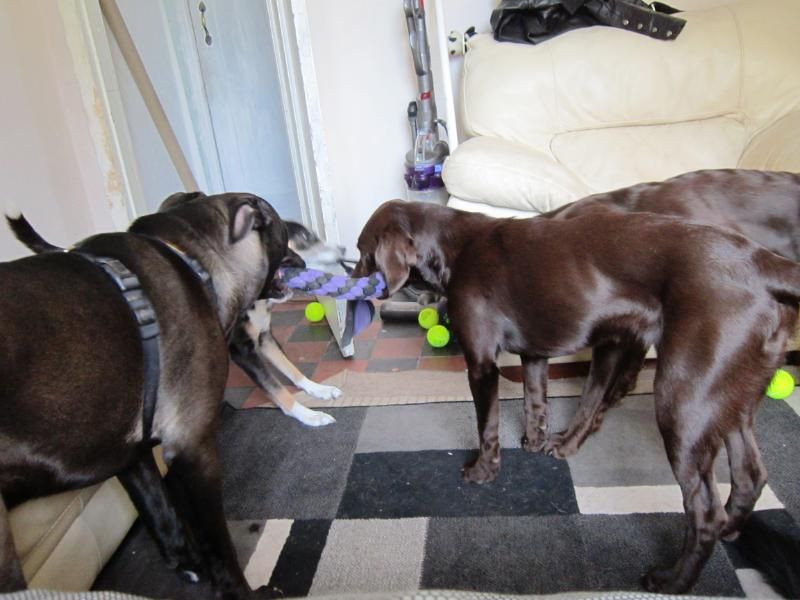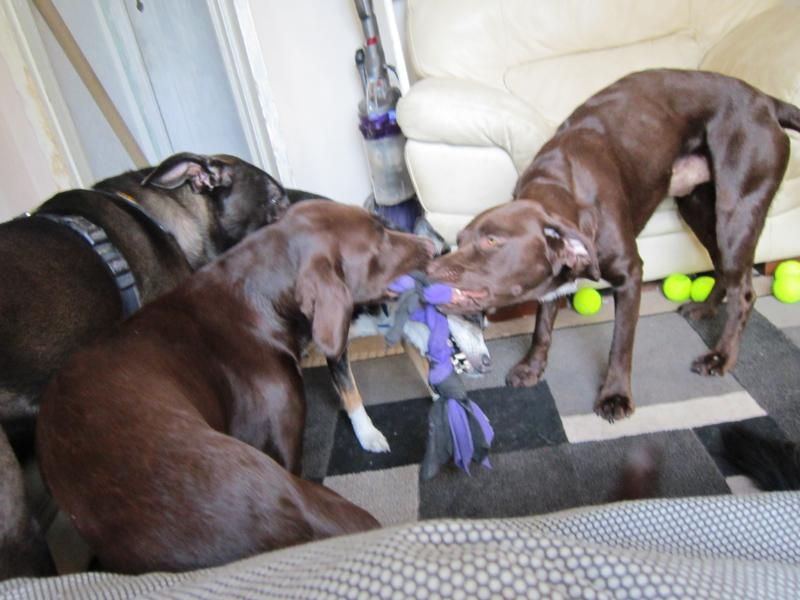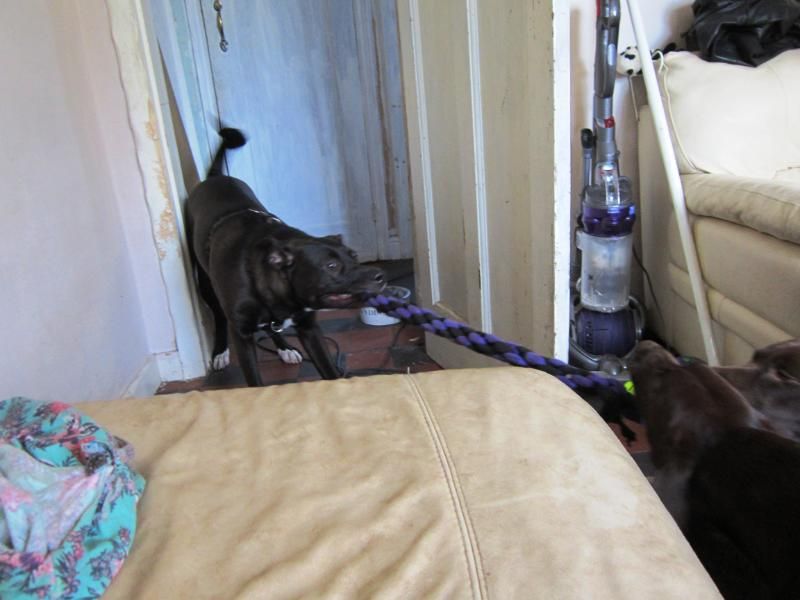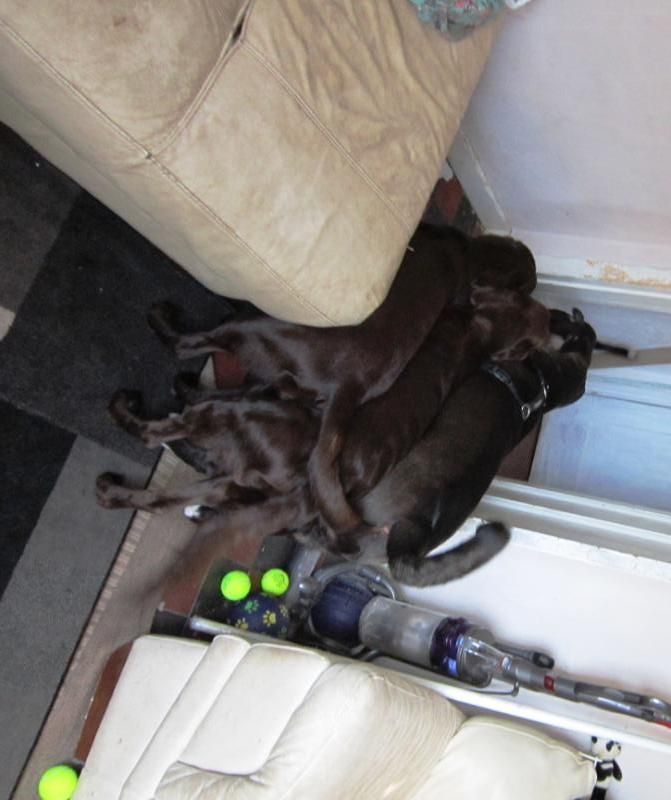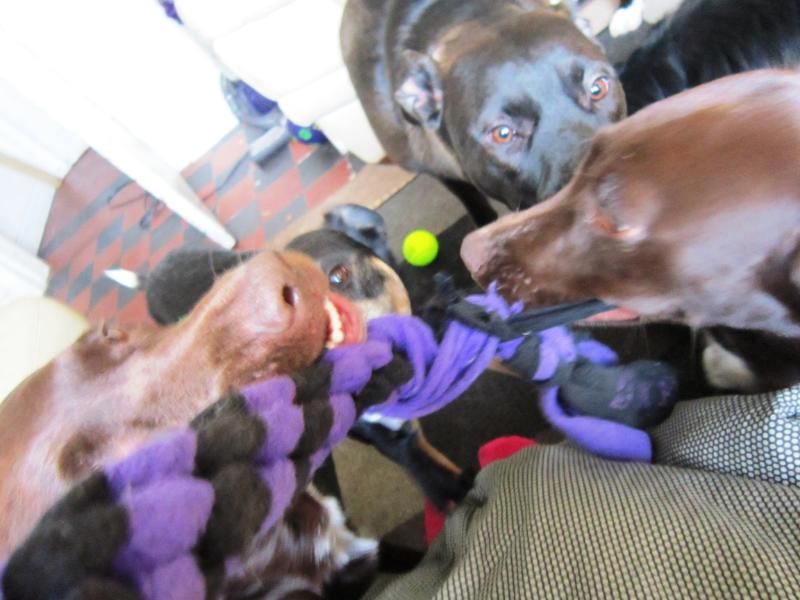 Then we went for a walk - but I forgot the camera. :/
So can you guess who it is?