Discussion Starter
·
#1
·
I know I don't post here very often but it is with deepest regret that I have to inform you all that my little syrian hamster boy Ben passed away in the early hours of this morning aged 21 months. He was suffering from what I believe to be papova virus and in his last few weeks he showed signs of a stroke.
I remember the day I got Ben. It was 22nd September 2008. I'd asked my dad to give me a lift to PAH for some woodshavings for my Piddles. I saw Ben climbing up the bars in 1 of the tanks and instantly fell in love with him. My parents agreed that I could take him home and so I did. You can see him in the picture above on his first night at home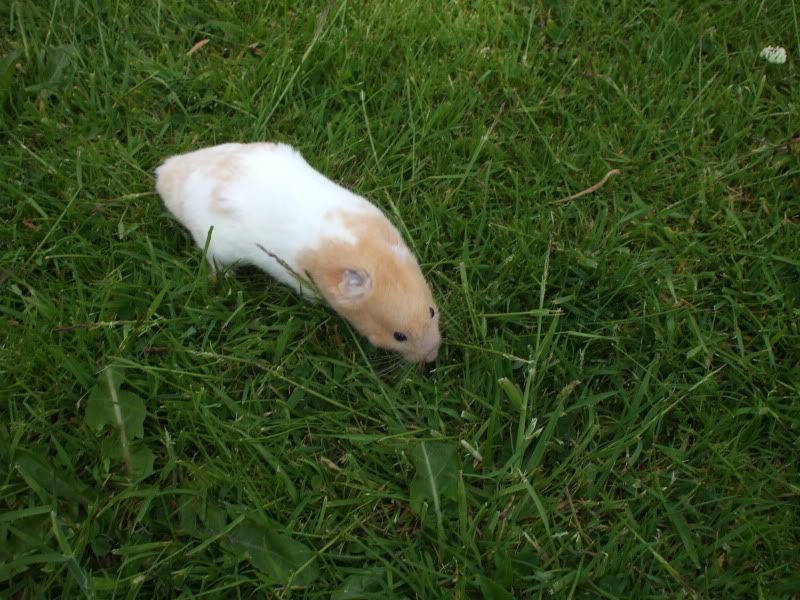 Ben has always been a very special hamster to me. He's always been mischievous yet very loving and caring. There's been so many times that I have cried with laughter at his antics. His favourite activity was always 'spider-hammin' (aka 'the monkey bars'). I think he did that quite often to get attention lol. He loved his treats especially monkey nuts and raisins. If I had him out and the treat pot was nearby he would dive into it and fill his pouches
When he did this I called him 'cobra-ham':lol: If he had a seed bar in his cage then he would rag it to pieces which often kept me awake at night. If I even attempted to tell him off for it then he'd stick his ears down flat and look at me so innocently so that i'd feel guilty
Ben touched the hearts of everyone who ever had the pleasure of meeting him. He was always spoilt with treats,toys,etc. When he became ill,so many people often asked me how he was and sent their bestest wishes to him. He couldn't have asked for a better life IMO and I certainly couldnt have asked for a better hamster.